A fatal attraction at RHS Chelsea
12 Minute Read
The Garden Superstore are proud sponsors of Hampshire Carnivorous Plants at RHS Chelsea Flower Show 2019.
The Hampshire Carnivorous Plants display is always a fatal attraction at
RHS Chelsea Flower show
, so we are delighted to announce that this year
we are their proud sponsors
, in what is going to be a particularly special year in that it will be their bid to win their 21st RHS Chelsea gold medal.
Matt Soper, the owner and operator of Hampshire Carnivorous Plants, has
won more than 100 RHS gold medals
for his variety of natural born killers, as well as winning best-in-show awards at Gardening Scotland, the Malvern Autumn Show, BBC Gardeners' World Live, RHS Tatton Park and the National Amateur Gardening Show.
Matt
has been a long-time customer of The Garden Superstore's sister company
Fargro
, one of the UK's leading horticultural wholesalers for professional gardeners and successful growers.
With over 35 years growing experience Matt knows his stuff when it comes to carnivorous plant growing equipment and care, and the products he uses to raise his award winning plants and win RHS Chelsea gold medals
are all available to buy online
here at the The Garden Superstore.
In the run up to Chelsea, we caught up with Matt to ask him a few questions:
Which is your favourite Carnivorous Plant?
By far it has got to be the Sarraceina. We are the one of the leading breeders of these plants breeding our own varieties, some of which are only available from our website, one of our most popular is Sarracenia cv Juthatip Soper with luminous pink foliage it is a really easy plant to grow. The stunning pitchers come in a variety of colours from almost pure white to deep reds and vibrant greens, as well as different sizes from rosette forming such as Sarracenia purpurea to Sarracenia brooks hybrid which can have pitchers that grow over a metre tall!
Wow us with a piece of expert knowledge about Carnivorous Plants?
Contrary to popular belief Sarracenia are extremely hardy! Even though these plants may look very exotic they are perfectly capable of growing outdoors. We have had an RHS trial at our nursery growing a variety of hybrids and species unprotected outdoors for four years now with fantastic results.
How important is the right growing and care equipment for your Carnivorous Plant?
It's highly important that these plants have the right compost as in the wild they grow in acidic peat bogs so regular potting soil can harm the plants. (See Hampshire Carnivorous Plants recommended products at the bottom of this page.)
Is there a worse fate for a fly than finding it's way into your nursery?
Not really! Different species have their way of catching flies such as the Venus Flytraps which have spring loaded trap so when the fly brushes against the trigger hairs inside the jaws like trap snaps shut. Or the Sundews which are covered in highly sticky dew which catches the flies and then the sticky tentacles slowly wrap around it. Once the fly has been caught they are slowly digested by the plant giving them the nutrients they need.
What will it mean to you to win your RHS Chelsea 21st gold medal?
It'll be absolutely fantastic as we will be the only carnivorous plant nursery to have 21 consecutive gold medals so fingers crossed for Hampshire Carnivorous Plants and The Garden Superstore!
If you're visiting
RHS Chelsea
,
21st to 25th May
, you can find Hampshire Carnivorous Plants on
Stand GPE201
in the Floral Marque
e. D
on't forget to take some photos and tag us in them on your
Facebook
or
Instagram
! @TheGardenSuperstore #GardenSuperstore. And don't forget all of the products Matt uses to grow his award-winning plants are all available to buy on our
website
.
Carnivorous Plant Growing Equipment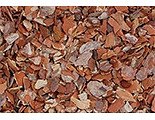 Melcourt Medium Orchid Bark
Retains moisture to help keep the growing media damp.
SHOP NOW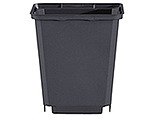 9cm Square Extra Deep Pot
Extra deep, perfect for Nepenthes and great for cephalotus.
SHOP NOW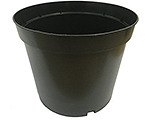 1L Heavyweight Container Pot
Strong and durable for larger carnivorous plants.
SHOP NOW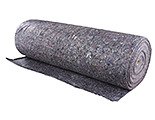 1m Wide Capillary Matting
Polythene backed, perfect to keep plants damp rather than wet.
SHOP NOW
Buy Carnivorous Plants Online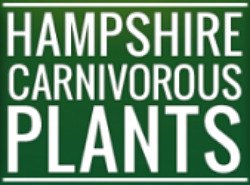 Shop Hampshire Carnivorous Plants
Hampshire Carnivorous Plants have the widest range of top quality carnivorous plants available in the UK, for the beginner to the keen collector. All their plants are available to buy online.
SHOP HAMPSHIRE CARNIVOROUS PLANTS

You can keep up with the latest news from Hampshire Carnivorous Plants on their social media channels, they've active on both Facebook and Instagram and post some great content. Go and follow!

Comments (0)
No comments have been submitted yet.
Why not be the first to send us your thoughts
Leave A Comment
Thank you for your comments, they will appear shortly once approved.