5 Minute Read
This innovative product is made from wheat straw and is suitable for all gardens including organic.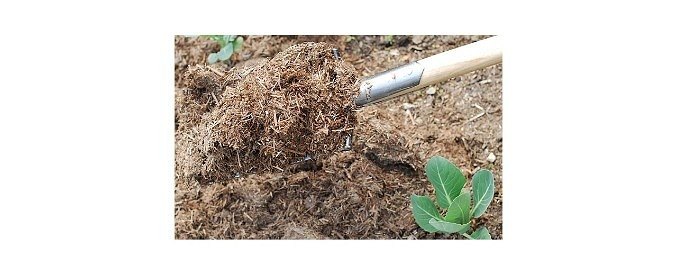 What is strulch?
Strulch straw mulch is long-lasting (up to 2 years) and blends in well when applied to a border with its earthy brown colour. Not only does Strulch help to deter pests, but it has also been said to increase earthworm numbers in gardens across the UK.

Does Strulch protect against pests?
When borders are mulched with Strulch, due to its texture, protects your plants from slug and snail attacks, which is a welcome relief!

How to use strulch
Strulch is a great allrounder and can be applied across flower and shrub borders, around fruit/vegetable gardens, ensures steady temperature regulation within the soil as well as helping to cut down on moisture evaporation in the summer.

Applied as an even 3-4 cm layer around beds and borders, the need to weed almost completely disappears. Strulch improves moisture retention around plants, enriches the soil and improves structure, creating stronger healthier plants.

When should I use Strulch?
When applied in the winter months, Strulch acts as a protection against cold weather and frost while working into the soil to release nitrogen in spring, just when plants need that all-important boost!

Apply in late winter through to spring. Make sure the soil has been fully weeded and, If applying in spring, make sure your soil is nicely hydrated before applying so you can lock in all of that moisture and strulch-y goodness.
We've been using Strulch in our own gardens and have found it's been so helpful in aiding our plants, it also adds an aesthetically pleasing finish to borders, which has definitely benefitted our plants.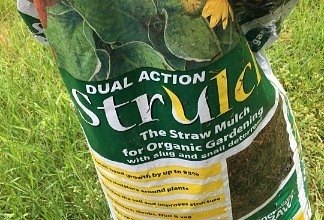 Strulch is available in 100lt bags, it's lightweight and easily manoeuvred around the garden.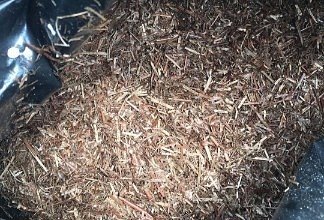 Upon opening the bag, the contents look like fine straw and are lightweight and easy to spread.
We applied Strulch to numerous areas but wanted to focus on protecting plants from slugs and snails as well as improving moisture retention, image above is the Strulch applied around a lavender plant.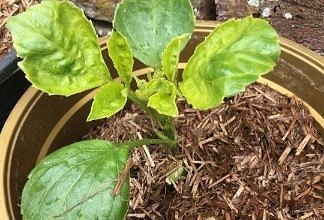 We've had our Strulch generously applied over our potted dahlias and it has provided great relief from slug and snail attacks, it has also aided in the growth and the dahlias have seemingly grown dramatically since the mulch was applied.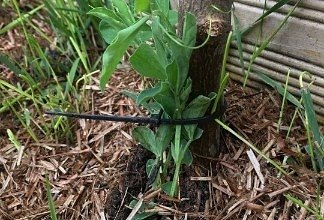 Our sweet peas have also benefitted from Strulch, we wanted to create an area in the garden full of flowers for ourselves (and pollinators!) to enjoy, since applying we've noticed our sweet peas looking strong and healthy - while been protected from pests!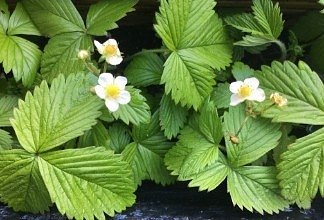 While you can't see the Strulch applied at the base of our strawberries, we've noticed an abundance of growth - thankfully the Strulch is acting as a barrier to pests too, hopefully, this means we will be able to enjoy some homegrown strawberries very soon!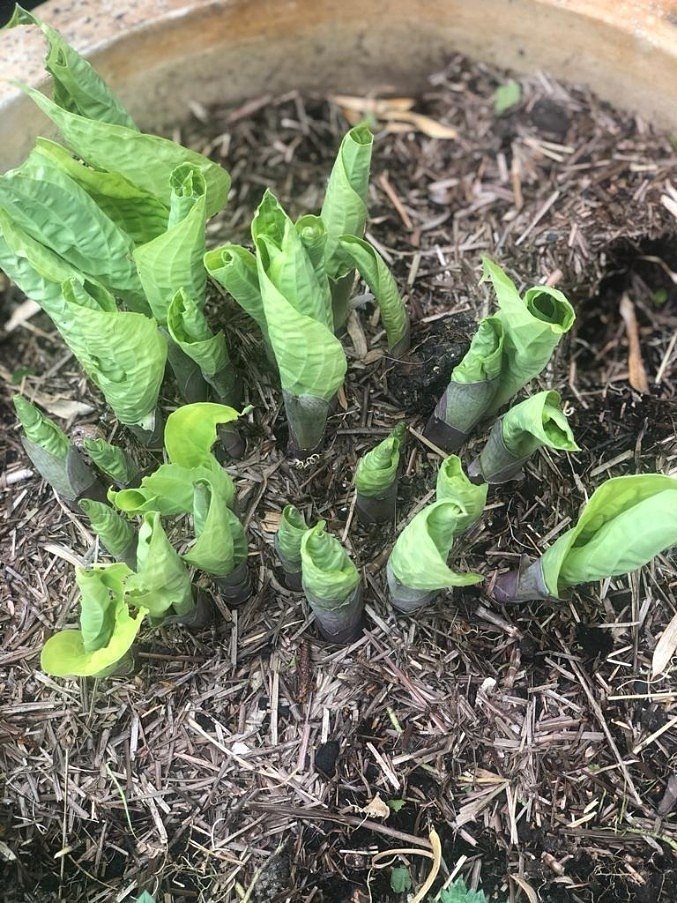 Our hostas have been growing happily with an added helping hand from Strulch, free from slug and snail attacks.

Knowing this wonder product is protecting our plants while benefitting the soil condition, retaining moisture AND suppressing weeds means we can focus on other important gardening jobs. Strulch is definitely a gardening essential, we won't be without it and know once you try, you'll be converted too!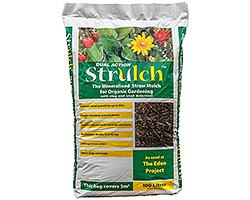 Pick up a bag today!
Strulch, the experts choice as used by
RHS Gardens
at
Wisley
, is available to buy on our site. A
100lt
bag covers approximately
3 square metres
.
SHOP NOW
Comments (0)
No comments have been submitted yet.
Why not be the first to send us your thoughts
Leave A Comment
Thank you for your comments, they will appear shortly once approved.