Autumn Lawn Care - The NPK Ratio Explained
5 Minute Read
Unlike most of the other plants in your garden, a lawn takes a beating.
It gets mowed frequently and walked on often; dogs chase balls on it and, if there are youngsters about, it might even be subjected to the occasional football game.
Because lawns endure so much wear and tear, more than any other plant in the garden they need extra TLC, in the form of
fertiliser
.
September is a good time to give your lawn a feed, to help boost its strength after the summer and to replenish it with nutrients before the weather turns colder.
The most common ingredients in any lawn fertiliser are Nitrogen, Phosphorus and Potassium. Also called the NPK ratio, the amount of these nutrients must be delivered in the correct ratio.
What Does NPK Do for Lawns?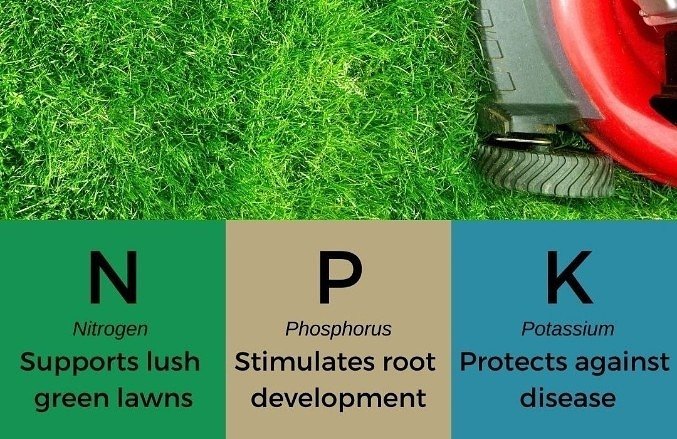 How to calculate the NPK ratio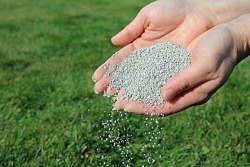 Here are some general guidelines:
✽ If you have a newly seeded lawn or have just laid turf, you want to support root growth so look for low Nitrogen, high Phosphorus and high Potassium.
✽ If your lawn is established, you want to encourage growth so look for high Nitrogen, low Phosphorus and low Potassium.
✽ If your lawn is stressed, you want to boost growth and strength so look for high Nitrogen, low Phosphorus and high Potassium.

These are not the only nutrients your lawn needs, but they are the most essential. How much your lawn needs of each will vary, hence the ratio. Calcium, magnesium and sulphur all contribute as does iron. An occasional feed with a seaweed fertiliser will help ensure the feed is balanced and keep your lawn in good condition.

Sportsmaster Autumn & Winter Lawn Fertiliser 4+12+12
Mo Bacter Organic Lawn Fertiliser 5+5+20


Perfect for pre-stress conditioning or at the end of the summer, and helps to deliver correct root growth prior to winter.
Hardens the turf for winter's wear and tear
SHOP SPORTSMASTER
An organic mineral fertiliser for lawns with an indirect action against mosses. Gives the needed nutrients to the lawn and ensures that existing moss is indirectly inhibited in growth.
SHOP MO BACTER
Comments (0)
No comments have been submitted yet.
Why not be the first to send us your thoughts
Leave A Comment
Thank you for your comments, they will appear shortly once approved.