From the greenhouse to your house, a guide to poinsettias
2 Minute Read
Poinsettias are an instantly recognisable seasonal plant and the supermarket shelves are starting to fill up with their classic cheer in the run up to Christmas. In this article the Garden Superstores resident Organic Pest Control specialist, Neil Helyer shares some interesting information about the nations favourite Christmas bloom.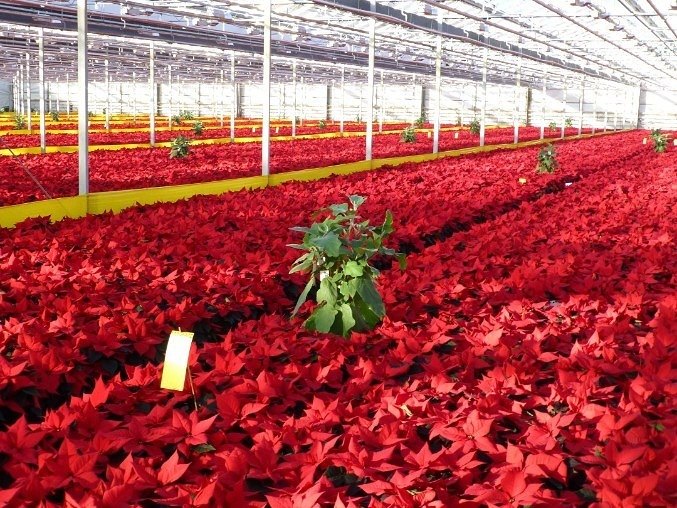 Are poinsettias grown in the UK?
The majority of plants come to the UK in July to early August as small, rooted plants (plugs) taken from larger stock plants a few weeks earlier. The much smaller mini-poinsettia start their life in September.

These plugs are immediately potted into larger pots, and carefully watered from above to encourage fresh root growth into the new pot and compost. Once roots are seen towards the base of the pots the overhead irrigation is stopped and they are either sub-irrigated (from below) or via a drip line inserted into each pot. Keeping the compost dryer at the surface is an environmentally safe way of controlling sciarid flies, algae and liverworts that can grow on the surface of wet compost.

4 to 6 weeks after potting the top 3 to 5 cm of growth is pinched out, individually by hand and removed, this encourages side shoots that form the branches of the finished plant; most growers aim for 5 'heads' per plant.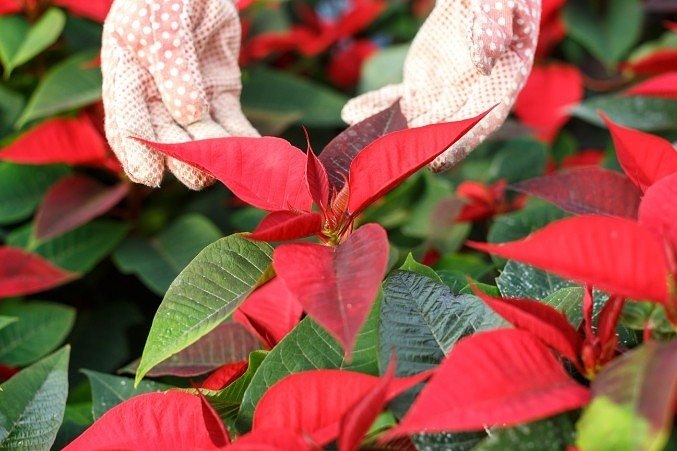 Pests and bugs that might attack my poinsettia?
As with all plants, Poinsettia are susceptible to
sciarid fly
in their early stage of growth, particularly when they are irrigated from over-head, to counter this pest which can burrow up into the soft plant stem and kill it, growers routinely drench the compost with a specific nematode called
Steinernema feltiae
. These minute
nematodes
enter the sciarid larvae, kill and reproduce to provide excellent control over a 4 to 6 week period; usually sufficient for the plants to establish.
Whitefly
can be a serious pest problem, particularly if the notifiable
Bemisia tabaci
is found. This whitefly can spread several plant viruses, of which
Tomato Yellow Leaf Curl Virus
is the most serious. For this reason
Bemisia tabaci
are notifiable to
APHA
(Animal and Plant Health Agency) who will instigate an eradication notice which means the nursery MUST be totally free of the whitefly before the plants can be dispatched.
To help with whitefly control, both native and non-native species, many nurseries grow
aubergine plants
that are positioned through the growing area. Aubergine are extremely attractive to many pest species and are also good host plants for a polyphagous predator called
Macrolophus pygmaeus
. These predators are introduced to the young aubergine when the first purple flowers appear, they can establish on aubergine by feeding on pollen and leaf sap, but as soon as an insect or mite pest arrives on the aubergine they become voracious predators. Thus the aubergines become
banker plants
for beneficial insects and trap plants for the pests.
Growers also introduce a mix of minute
parasitoid wasps
that insert their egg into the young larval stages of whitefly, these are introduced on
cards
that hang on the plants from which the adults emerge and fly around the crop hunting for whitefly.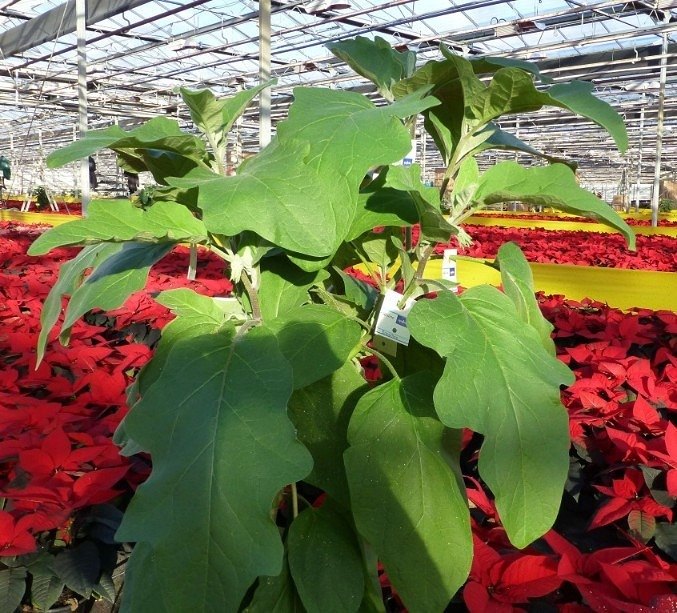 How do I best look after my poinsettia?
Do not overwater - Handy tip, Stand the plant in a saucer or bowl of water for an hour so the compost soaks up as much water as needed, quickly drain and pop back into its container. (always keep the plastic pot on the plant).


Once a month add a few drops of tomato feed to the water, this will provide additional nutrition to keep the plant healthy and they should last well past Easter.


Do not expose Poinsettia to cold drafts, this will cause the green leaves to drop. Try to maintain an even temperature, above 15oC.


The red coloured bracts can remain healthy long after the leaves have gone and can be used in flower displays to provide a splash of additional colour and form.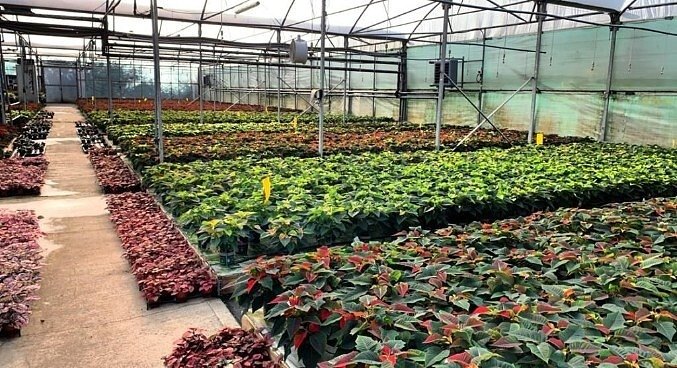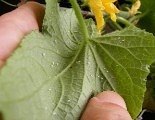 Organic Pest Control
Organic pest controls are easy and safe to apply creating excellent levels of environmentally friendly pest control.
VIEW Products
The Garden Superstores resident Organic Pest Control expert, Neil Helyer, has been a Biological Control Specialist for 25 years, is industry BASIS certified, and to ensure that his technical information base is kept up-to-date he is a Member of the BASIS Professional Register (MBPR Hort). Neil also runs various training courses for students and nursery staff. Neil has written several refereed scientific papers, numerous magazine articles and book chapters; as well as being lead author of the Colour Handbook of Biological Control in Plant Protection.
Comments (0)
No comments have been submitted yet.
Why not be the first to send us your thoughts
Leave A Comment
Thank you for your comments, they will appear shortly once approved.