How to plant a hanging basket
5 Minute Read
Give your garden a spring transformation with our step by step guide to planting up a hanging basket!
In this article, we walk you through how to create your own beautiful baskets at home, so, get your gloves on, grab your equipment and let's get planting!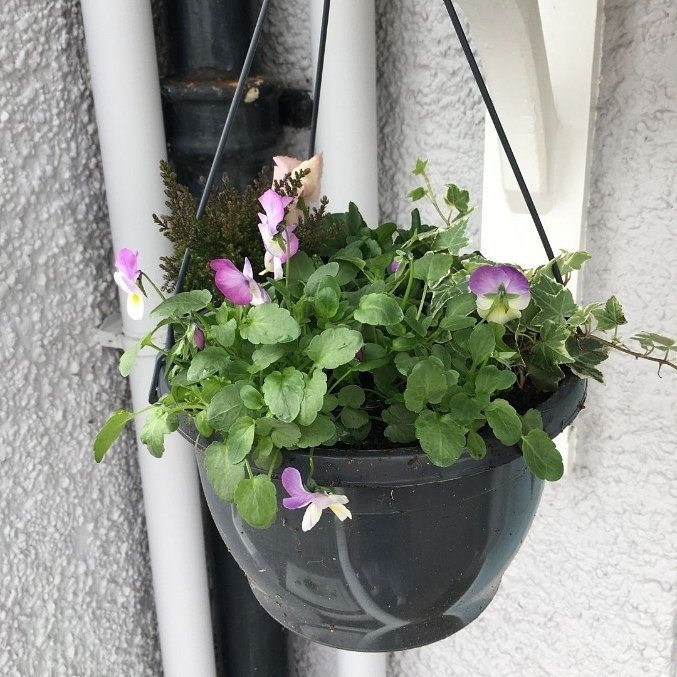 Our hanging basket is made up of peat-free compost, two varieties of pansies, heather and ivy.
Prepare your basket
If you're using a
rattan hanging basket
, cut a few holes into the inside liner so that water can drain out. if you're using a
plastic hanging pot
, just check it has drainage holes. If it doesn't have drainage holes, add these in quickly with a drill and a steady hand.
Get your gloves on
Next, fill up the basket to around halfway with an
all-purpose
or
basket compost
, remember to fluff up the compost if it's the first time opening the bag to mix up all the goodness inside.
Plant it out
Add your biggest and most stand out plant in the middle of the basket as these will help to create an impact and a structure in which to build your other plants around, a dynamic centre plant gives a great focal point to work with.
Next, evenly space some luscious trailing plants to add texture and height such as
trailing lobelia
,
verbena
or
fuchsia
around the sides of the basket.
Leftover space?Pansies
,
begonia
,
nemesia
make fantastic filler plants and why not add some
ivy
for hardy, evergreen foliage all year round. Fill any remaining gaps with compost and firm gently to secure.
All that is left is to hang up your basket in a sunny spot that is sheltered from the wind and away you go!

Don't forget to feed and water your basket regularly and keep an eye on any flowers which may require deadheading to encourage more blooms.
Hanging Basket Essentials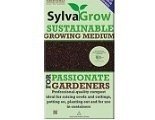 Sylvagrow Sustainable Compost
This peat-free compost is environmentally friendly. The quality loam, bark, wood fibre, coir and sand mix provide balanced fertiliser and water needs to plants.
SHOP NOW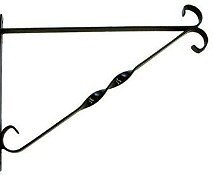 14" Black Metal Bracket
Designed to be firmly fixed to an exterior wall, which is a relatively simple task, and are pre-drilled with fixing holes.
find out more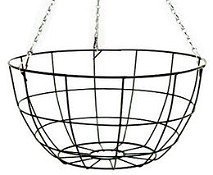 14" Round Wire Hanging Basket
Our wire baskets have an excellent reputation for their strong build and quality finish. Supplied with a 3-way dog clip chain.
find out more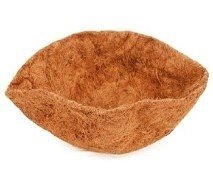 14" Round Coco Basket Liners

Pre-shaped for convenience. Made from long-lasting coco fibres with latex coating.
find out more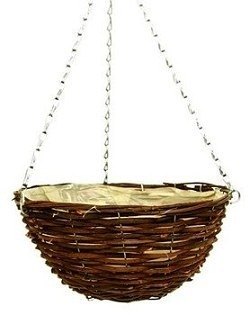 Black Rattan Hanging Basket 14"
Natural rattan with integral liner and chains.
Diameter: 14" (
35.5cm
)
find out more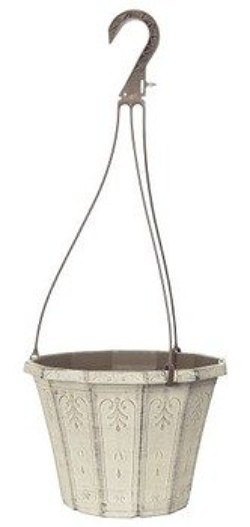 Calista Hanging Basket 25cm - Vintage Rust Effect
This Calista hanging basket with its unique modern design would be a stylish addition to your garden or balcony, ideal for your small shrubs and plants.
find out more
Comments (0)
No comments have been submitted yet.
Why not be the first to send us your thoughts
Leave A Comment
Thank you for your comments, they will appear shortly once approved.