INDUSTRY INSIDERS: Arundel Castle Gardens
15 Minute Read
Exploring the majestic gardens of Arundel Castle
In this brand new instalment of Industry Insiders, we had the opportunity to explore the incredible gardens at Arundel Castle in West Sussex and got a behind the scenes look at the preparation that goes on during autumn in time for the tulip bonanza in spring!

We spent some time with Martin Duncan, Arundel Castle's head gardener to find out more about this breathtaking garden.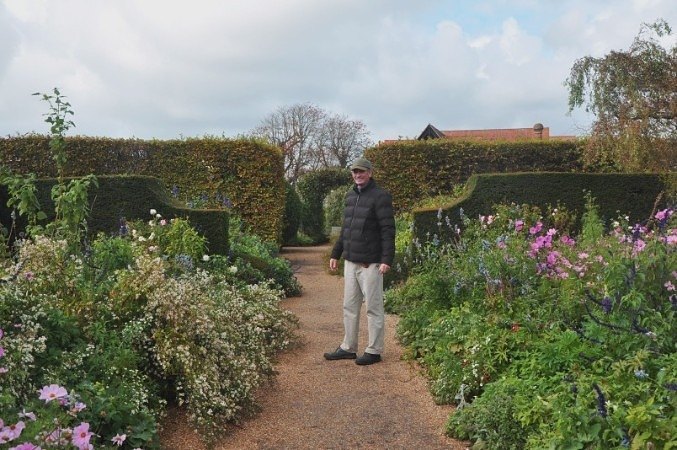 Martin Duncan was born and brought up in Zimbabwe, he spent his national service with Zimbabwe National Parks where his interest of flora and fauna began. He left to study horticulture at Greenmount College in Northern Ireland before returning to Africa to work as an advisor on horticultural crops, including tea and coffee.

He later went on to establish a career in horticulture and management by finishing his studies at the Welsh College of Horticulture, with an emphasis in landscape design. Between holding various head gardener and landscape designer positions within private gardens, he also gave horticultural advice for palaces and a French château. Martin's experience is undoubtedly incredible.

Martin proudly shared his wonderful opportunities to further grow and flourish as a horticulturist, head gardener and landscape designer, which included a position at Audley End House for English Heritage and for the late King Hussein and Queen Noor at their private palaces in Jordan, he was later promoted to a landscape designer for the Royal Palace in Jordan. He was also the Senior Superintendent for the department of parks where he oversaw the arboretum, parks, Botanical Gardens and Government House Gardens in Bermuda.

Recently, in 2018 he was also awarded one of the highest accolades in horticulture by being awarded the Kew Guild Medal, for distinguished services in horticulture.

It wasn't until 2009 that Martin took the fantastic opportunity to head up the gardens at Arundel Castle Gardens, in Sussex, which, over the years have undergone a great deal of change. Naturally, we jumped at the opportunity to speak with him to learn more about his role and the stunning gardens that surround one of the largest inhabited and complete castles in England.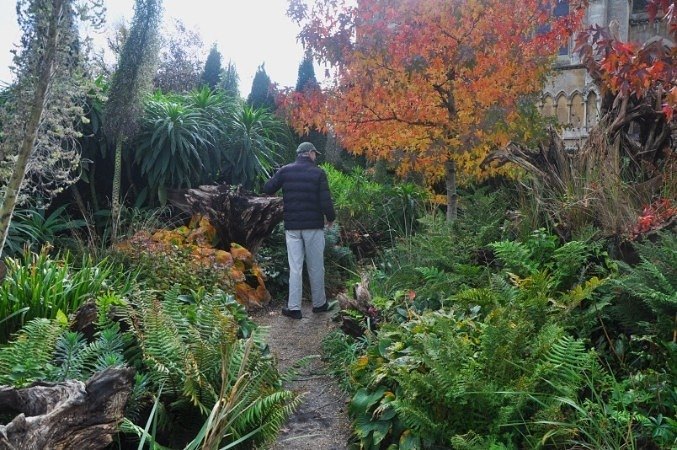 Arundel Castle Gardens Factoids:
126,000 bulbs planted in 2020 with 180 varieties of flowers


1.2 million bulbs planted over the last 11 years


All wood used in both the stumpery and the boathouse is recycled from the estates woodland


One of the bridges connecting the boathouse area across the Stew Pond

is made from reconstituted plastic to look like wooden sleepers. This ingenious idea means there's no risk of

rot,

and leftover waste products are

reused


Peak time for tulips is in April and the other spring bulbs from April through to May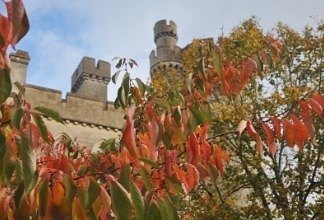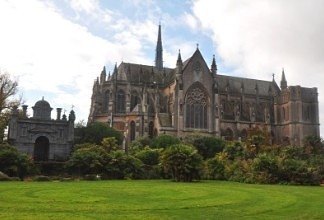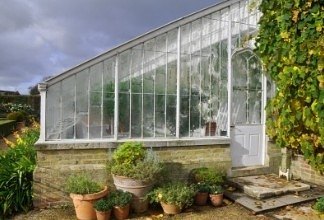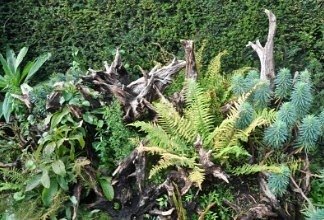 What does a typical day look like for you here at Arundel Castle?
I will meet the team at 7:30 AM giving them a short briefing, and if there are specific things that need doing or if I am designing something, I will let the team know what to do; but I like the team to use their initiative in the day to day gardening.

I give the staff their own areas to look after and like them to grow within the job. A gardener will only grow within themselves by learning the plants, what their habitat is and when to take cuttings etc, but I want to enhance that particular person to grow within horticulture. The more information I can hand over the better, as that helps somebody else flourish. You never stop learning, I haven't and I don't think I ever will.

At the moment we are busy bulb planting, so between us, we are getting those planted ready for Spring. I'll demonstrate to the staff where I want them planted and how, and over the years the team have learnt that I prefer a more natural look for spring bulbs in the landscape, and how they should be planted in the formal gardens.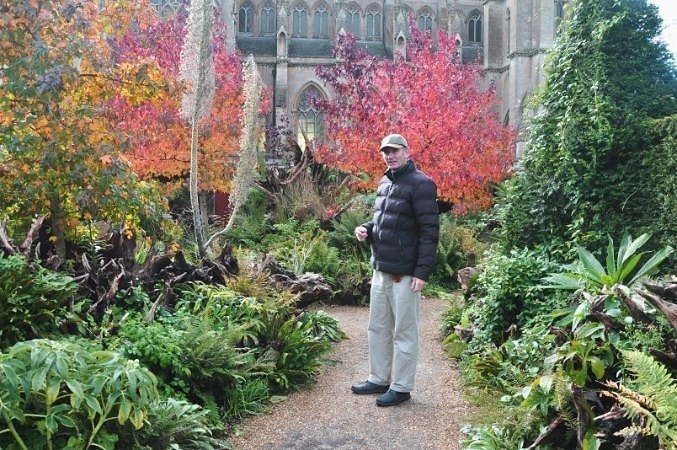 Is there a particular area of the gardens you're especially interested in?
Within the gardens, I think I am probably favoured to the Stumpery - because I designed it and all of the materials have been sourced from around the estates woodland. But having said that, also my new project, the Stew Pond.

We have planted native, endemic plants to encourage all of the butterflies, wildlife and birdlife to come in. This is why we've used natural elements like the thatched boathouse and the roundhouse, all of the wood we've used is sourced from the estate. It's worked really well. There are so many different areas; the organic Kitchen Garden is fabulous too.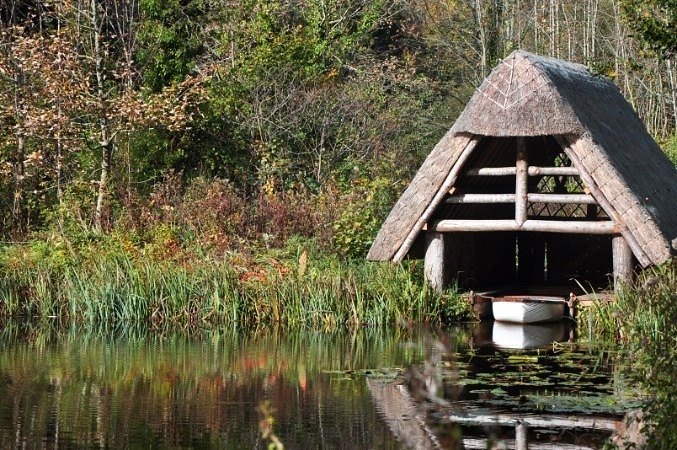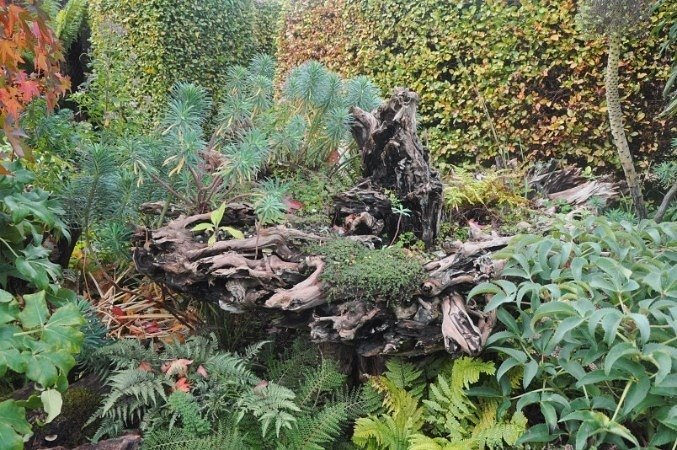 How many gardeners and volunteers do you have here?
At the moment we have a team of 7 gardeners plus myself; we've also got 6 volunteers who vary from doing one to two mornings a week. They're very good and if the team are enthusiastic, it creates a great dynamic within your full-time staff and the volunteers, so it's a win-win.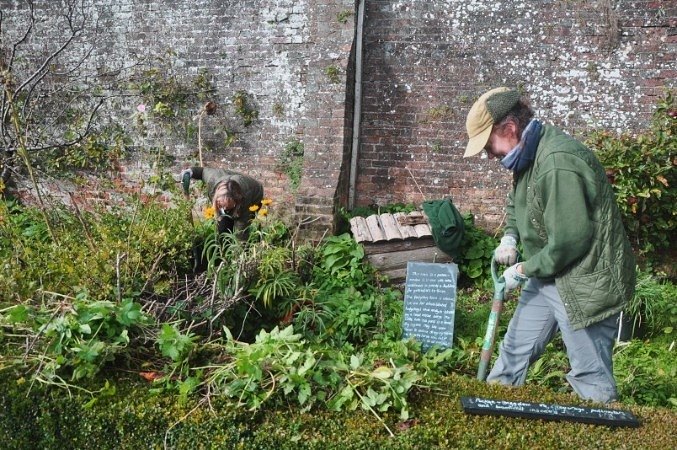 What do you love most about your work?
I think the combination of being able to design and be the head gardener, where I can change and enhance things. When you're working with lots of talented people, finding out where they fit best is a benefit. For example, if you've got somebody who's excellent at kitchen gardening and pruning, then you should use them in that role.

It's really just getting the best out of your staff, both for themselves and for the gardens. I have a really good team, so it's good to be able to rely on them.



Do you visit any other gardens for inspiration?
Very rarely – I've been all over the world, so quite often I try to use my own inspiration. I had created a butterfly garden in
Bermuda
using stumps, but not in the same way we've created the stumpery here; so when I arrived it was a decision
of doing it differently.

We've got a lot of
sunlight
and
amazing autumn colour
s at the moment, as well as a huge
variety of plants.
The stumpery I've created is
very different from the traditional
Victorian
style of stumpery
,
So when guests visit, they're amazed because it's all so
unusual
. It's always interesting to create something different.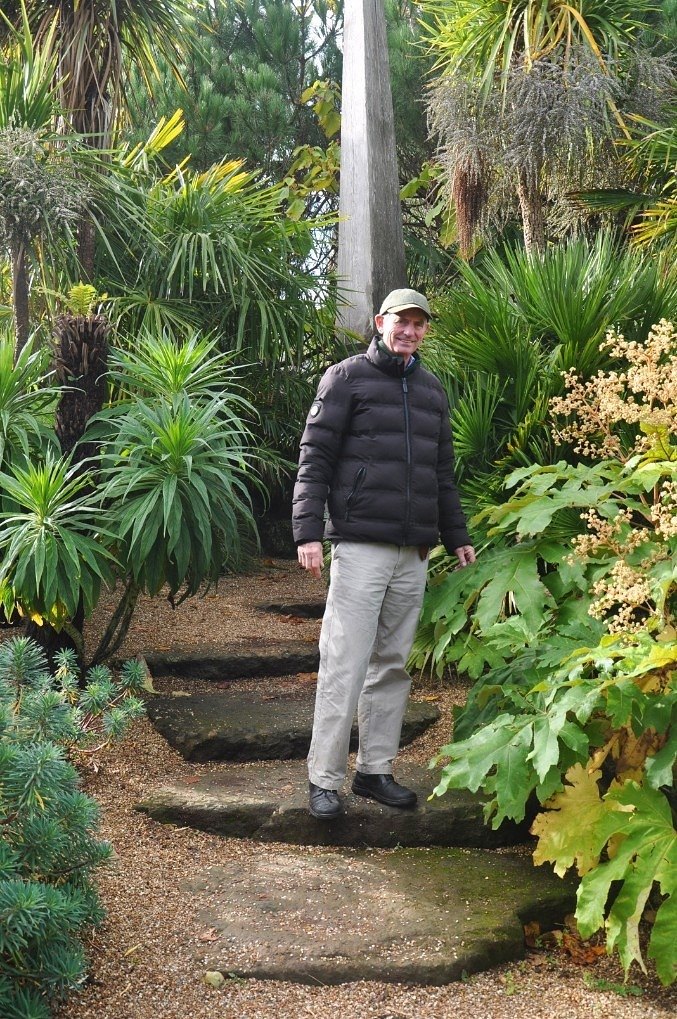 Do you have any tips for bulbs?
When you're growing tulips or narcissus, don't cut your narcissus stems too soon, or they'll go blind (won't flower). It's all about being patient in the garden. It's important to let things die down properly.

For tulips, plant 4 inches deep if you want them to come back again. For example, the Apeldoorn variety tulips will come back for up to 20-30 years if they're buried deep enough.

Always check your bulbs for fungal diseases; if you've got a couple of bad ones, don't plant them anyway, because then you might get disease. You run the risk of Tulip Fire, which can be devastating, so you always want to be sure your planting healthy bulbs. Try to rotate bulbs annually, if you plant a tulip endlessly in the same place, you will end up with Tulip Fire. It can be devastating as you will have to wait around 6 years before you can plant again.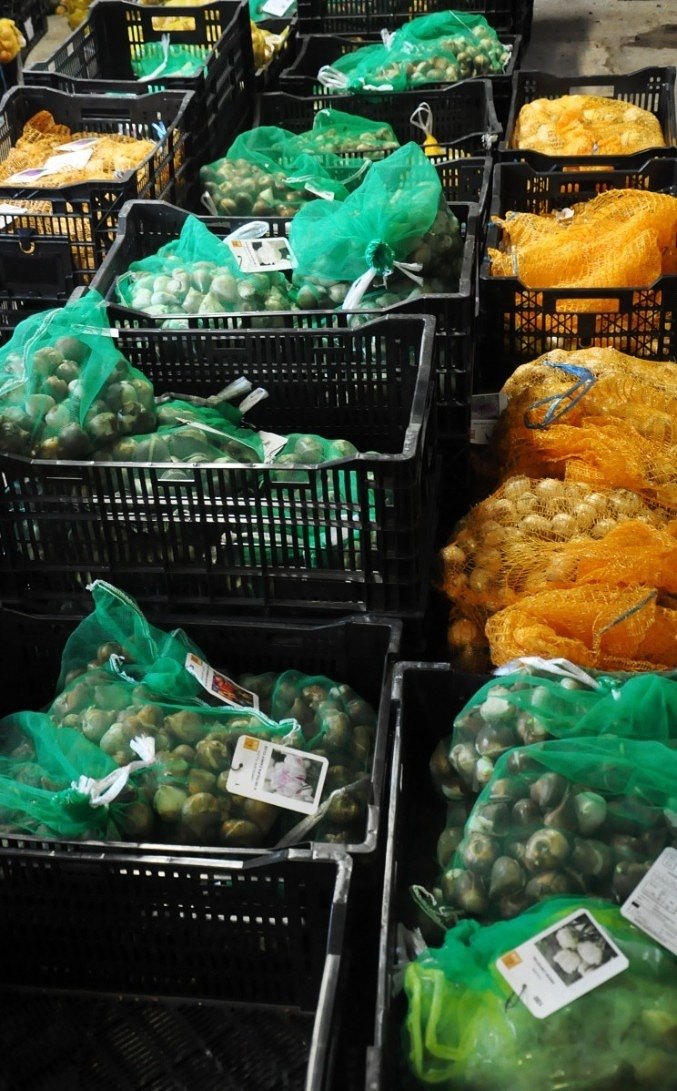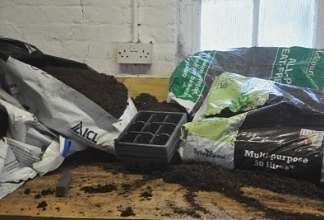 [Continued] Be bold, there's a wonderful selection of perennial bulbs available, such as beautiful camassias, snakes head fritillary, snowdrops, bluebells, narcissus, there are endless varieties bulbs you can plant.

Another tip - lots of people talk about lasagne planting. I personally don't do lasagne planting; I do it a different way. I plant all bulbs at one level but close together and then mix up the bulbs; as an example, I'll plant four different varieties of tulip in one pot, but I know that two of those bulbs are going to flower first and then the other two bulbs will flower later. Next, I'll plant a lily flowered tulip that will come to 60cm tall like Lilac Time or Purple Dream. I'll also plant Purple Prince which is much shorter and flowers slightly earlier. Then right in the middle of the pot, I'll have a crown imperial (Fritillaria imperialis) and that will tower above the tulips, this flowers even earlier and have little tufts on the top. So that gives you the three tiers without lasagne planting!
* The lasagne planting method is a great way to add extra substance to your plant pots. To achieve this you will need to organise your bulbs into 3 sections. Ensure the pot has ample drainage holes so that water won't pool at the bottom, drainage holes will help to protect your bulbs from fungus and bacteria.
When planting spring bulbs at three different levels within your pot, you want the last flowering bulb planted at the deepest level, while the first flowering bulb planted at the top level. For more information on the lasagne planting method, click here.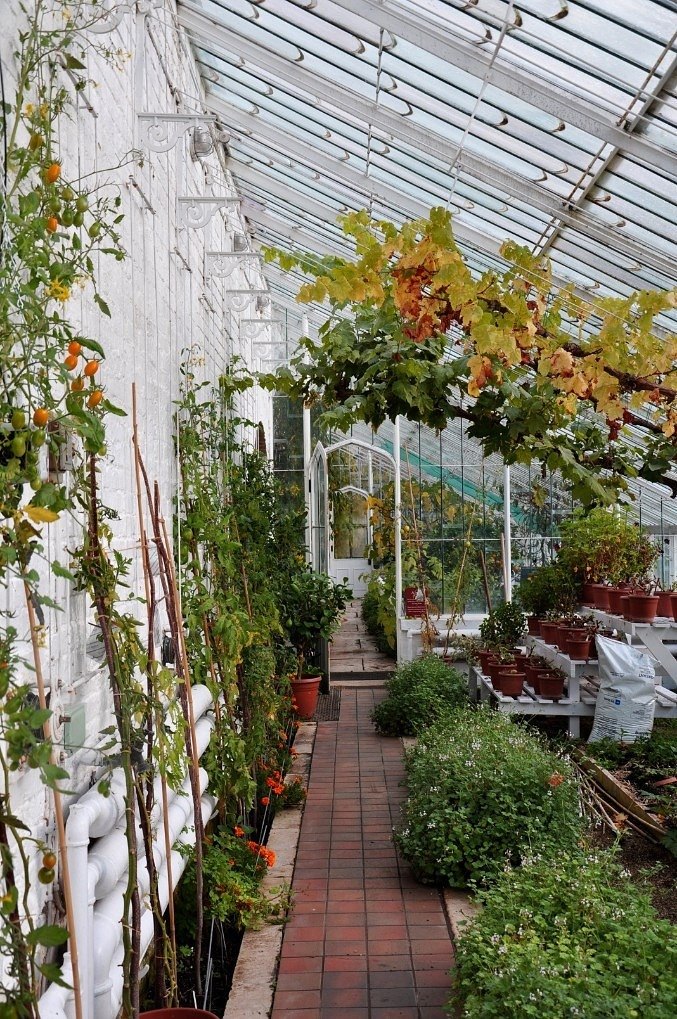 Do you have a favourite plant or flower in the grounds?
I'd say that is nearly impossible because they're all of my favourites. I really like a blue hue as well as soft pinks and whites, but I do like the odd bit of vibrance.

We've got some amazing plants, and I absolutely love delphiniums and lupins - every plant is amazing really, it's just having them in the right place and letting it flow. This is probably one of the most difficult questions, sometimes I'll say dierama pulcherrimum or angel fishing rod but once that has finished flowering, it can look a bit tatty.

I love allium cristophii, purple sensation or purple rain – we have 40,000 alliums in the gardens, with an amazing display of about 28 different varieties allium. As I said, it's really all about having the plant in the right place at the right time. Even if it's a weed, if it's in the right place and looks good then it's not a problem!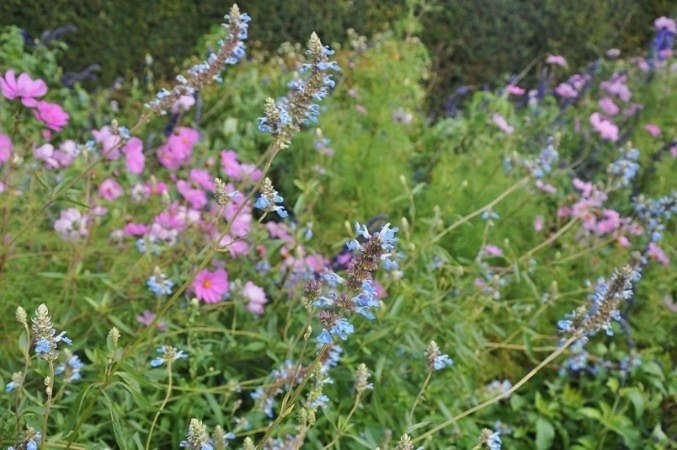 Do you have a garden at home?
I have three grape vines which produce profusely, some of those I've planted quite recently, about 5 years ago. Quite often I give any surplus fruit to someone who makes jellies or jams because I have too much!

Also in my garden, you'll find beautiful ginger plants and around 7 different varieties of roses., as well as lovely salvias. I like to have a nice garden; it's a lovely place where I can sit in the evening with my family and really enjoy the tranquillity of it all.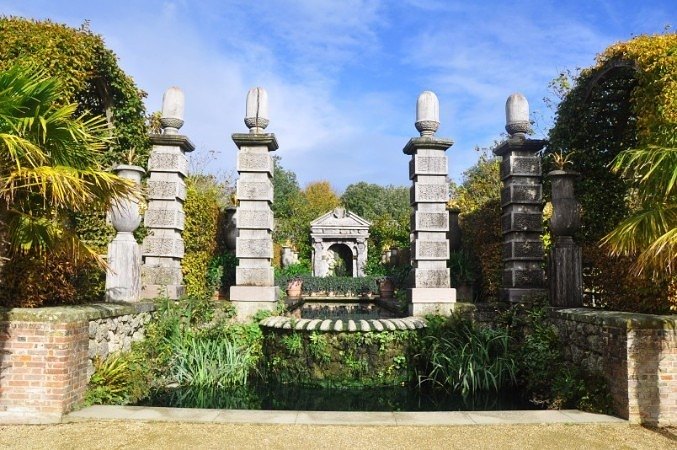 Do you have any tips for an aspiring gardener at home?
Probably one of the best and biggest tips would be to look at your soil and check your pH levels. Depending on the sort of garden you want, you can either work with the soil you've got or you'll need to adjust it.

For example, if your soil is acidic but you want plants that are not fans of acidity, you are going to have to put a lot of manure down to bring the pH levels up. That will help you.

If you have a high pH, you'll need lots of well-rotted manure which will bring the pH down. If you get the soil right, the rest will follow. Everyone has different ideas, but do whatever works for you. It's all trial and error.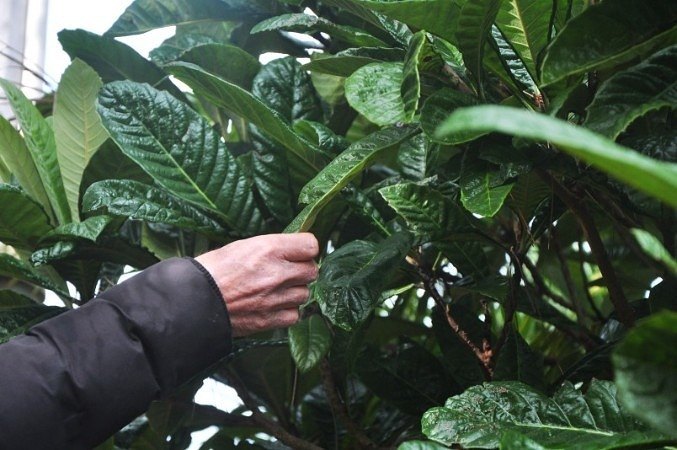 And finally, what is your top gardening hack?

Don't be afraid of trying things. My top tip for roses would be to use
mycorrhizal fungi
and come April, May & June, try using a teaspoon of
Epsom salts
around the plant, that helps to reduce the amount of
blackspot
.
You can do this in numerous ways, either by scattering the salts around the root and the rain will wash it in, or use an 8lt watering can and add 2 tablespoons of the Epsom salts, mix it in well and then water up to 8 roses,
3-4 times a year.
It gives amazing results.
For slugs, use
Nemaslug
, it's such an easy fix. But get the timing right, apply when the temperature isn't too cold. You can water it on your
hostas
,
delphiniums
or whatever you're growing.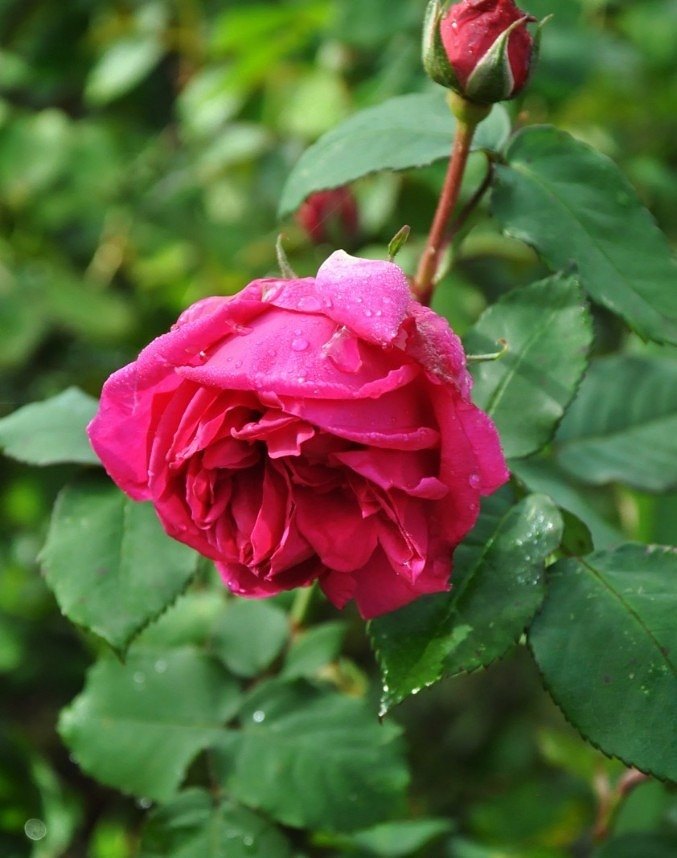 After walking the castle gardens and learning about the plans for the months ahead, we're looking forward to seeing all of the hand-planted spring bulbs and the rest of the gardens in full springtime bloom next year.

We'll be revisiting Martin, his team and the gardens again in the spring to recap and bring you the new growth within these wonderfully historic gardens.


Images: Abbie Pearce on behalf of The Garden Superstore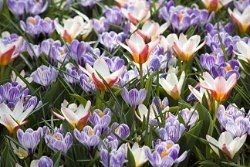 It's spring bulb season!
For more information and some of our top tips on spring bulb planting, take a look at our latest article by clicking the button below.
TAKE ME THERE!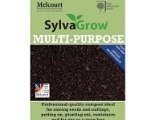 Melcourt Sylvagrow Multipurpose
Sylvagrow is a unique blend of fine bark, wood fibre and coir plus sterilised loam and sand.
SHOP NOW
Comments (0)
No comments have been submitted yet.
Why not be the first to send us your thoughts
Leave A Comment
Thank you for your comments, they will appear shortly once approved.