INDUSTRY INSIDERS: West Dean Gardens
In this edition of Industry Insiders we met with Head Gardener Tom Brown to get some advice on winter gardening and to find out what will be growing at West Dean Gardens in 2021.
Tom Brown joined West Dean Gardens, West Sussex in May 2019 after having worked as head gardener at Parham House, prior to this he worked at RHS Gardens Wisley. He was recently featured on an episode of Gardeners' World and talks about respecting tradition while bringing in more of a naturalistic feel as well as trialling new plants and flowers to enhance the future of the gardens.

At West Dean, Tom manages a talented team of gardeners as well as the impressively diverse grounds. Just some of the highlights are the walled Fruit Garden, the 100-meter-long Edwardian pergola, 40-acre arboretum, and the many Victorian glasshouses full of varied plants and flowers.

West Dean features a vast array of fruit trees that have been trained in a traditional Victorian style and this long-established feel is central throughout the grounds. Tom and his team are walking the balance between establishing modern elements while honouring the traditional heritage which gives the grounds their quintessential English Garden feel.

We spent some time with Tom to find out what is happening during the winter at West Dean and what the new year will have in store for the gardens.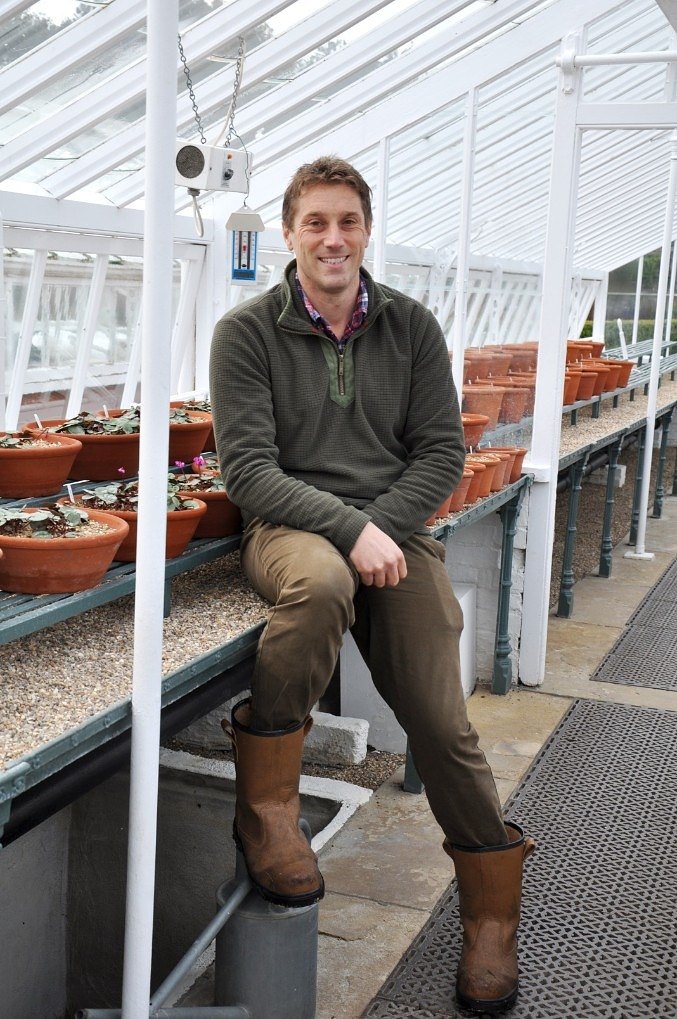 When did your passion for horticulture begin?
I was really young, around sixteen, and just loved being outside; I think the idea of nurturing things was a strong factor, including animals when I was growing up. I started getting some advice from a great guy who had a plant store down at a local antique fair and he suggested planting shrubs. When I went back again the next month he gave me a few perennials and then later again some annuals to plant, it all started from there.

I then started working at Wisely Plant Centre and my first job as a sixteen-year-old was to count the shrubs every week - this was a time before computerisation. I would go around counting all of the different buddleia and did that every other Sunday for four hours. I loved it – once you start to get involved with horticulture, it really snowballs once you find you are able to start identifying different plants.

I think as a young person, to have an encouraging workplace is really important. Everyone was really kind when I started out and it made such a huge difference (plus some great cakes in the mess room!). I think particularly with young people starting out in horticulture, it's important to make them feel welcome and to give them a really positive start. It helped me massively and pretty much cemented my interest in horticulture from thereon.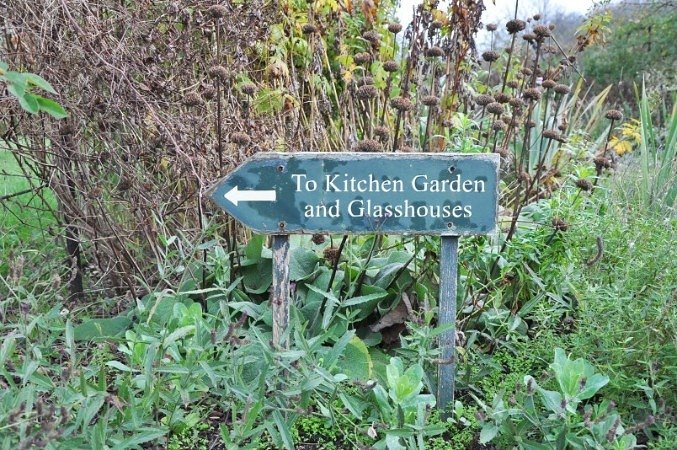 What does a typical day look like for you're here at West Dean?
The day starts nice and early at 7:30 am and every morning we all meet as a team and discuss what we are going to do for the day. Our first job is to go around and check all of the temperatures in the greenhouses, we have 26 individual sections to our Victorian glasshouse complex. We check all of the temperatures from overnight as well as the crops that need watering. I think it's really important for everyone to touch-base as we have a site of nearly 100 acres, so once people disappear they don't often see each other for a few hours at a time.

At the moment we have quite a few mixed days, we could be cutting the grass in the morning as well as collecting leaves and then be planting tulips and pruning apple trees in the afternoon. During the winter we do a lot of removing, clearing, and looking at the structural elements of the gardens. It's all quite diverse at the moment.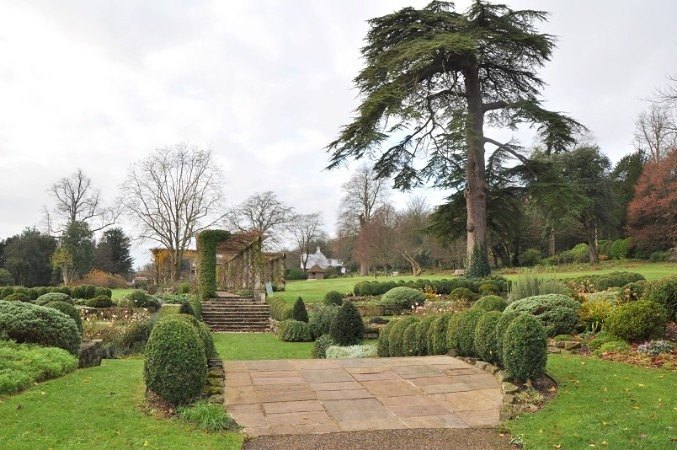 How many gardeners do you have working here?
Sadly, my team has been reduced a little due to the pandemic but we currently have three and a half full-time equivalents and two trainees, plus me.


What is your favourite part of the grounds and why?
As Head Gardener, you're constantly moving between different areas and disciplines, each part of the garden is special. We are currently potting and planning all of our glasshouse displays for 2021 which is great fun and also pruning our vast collection of fruit trees – each very stimulating and enjoyable in different ways. West Dean has so many different aspects of gardening, I'm very fortunate to be able to work with everything from fruit and vegetables to tropical plants to enormous and ancient trees.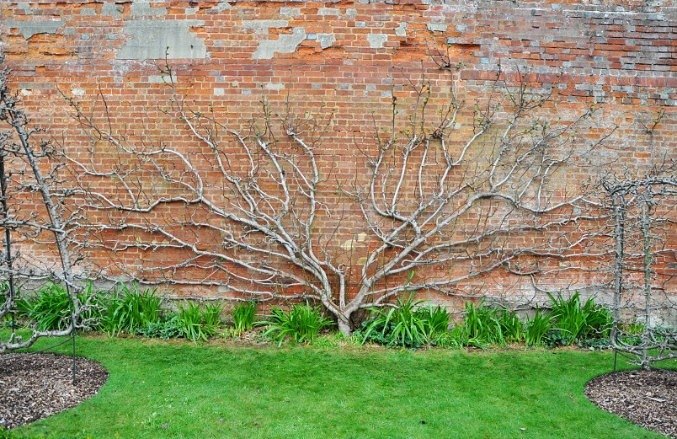 Do you have a favourite plant in the gardens?
I'm a real collector and my favourite plant changes so often because when I look at a group of plants, I like to get as many types as I can to display. At the moment I am working on species tulips and I think I've sourced around 35 types so far. We are also propagating lots of dogwoods and willows for a winter stem project. I've been in contact with a number of friends who are sending me cuttings of many different forms to create a mammoth display.


What are you currently working on in the gardens at this time of year?
We are making a lot of changes – perhaps a lot of people assume that gardeners go on holiday for the winter and don't get up to much; the reality is that in the summer you're either weeding, mowing the lawn, and doing so much that you don't get much time to change things structurally. In the winter we get to review and reimagine a lot of the space.

One of the things we'll be working on this winter is making an exotic bamboo walkway – the idea is so people can actually interact with the display, which will include bamboo, banana plants, and palms, etc. Most of the time in a garden like this you are encouraged not to touch anything and to stay off the beds, but this will allow guests to immerse themselves into space and within the feature, which is really exciting.

The winter landscape is also something we are working on at the moment as well as the area in front of the college - we've got a lot of perennials going in there and some whacky topiary which will be a real contrast with the rhythmic and moving landscape.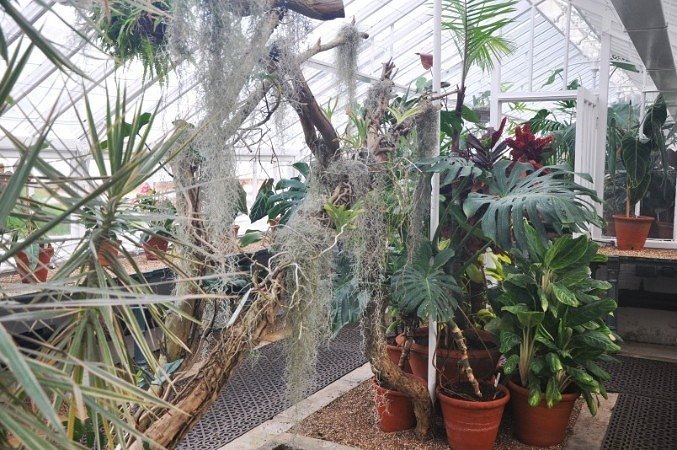 What have you recently planted in the gardens?Trees
, autumn is a great time of year for tree planting. We have planted a number of
cornus kousa
around the grounds and are looking at planting a number of other trees too.
I've been using
Melcourt Sylvamix
for a number of years in a professional setting. I've found that plants universally respond very well to the compost, growing strongly, benefiting from the good drainage that the open structure provides. Going forward, I am pleased to have such a strong, peat-free alternative to use, enabling me to provide high-end displays.
Will you have any new additions to the garden next year?
We've got some topiary trees coming in from a local nursery soon, they have a variety of designs from pyramids to cubes to spheres to lollipop shapes. They will be arriving in the new year and will have an instant effect around the college and add a bit of fun. The aim is to accentuate that surrealist, whacky, creative feel!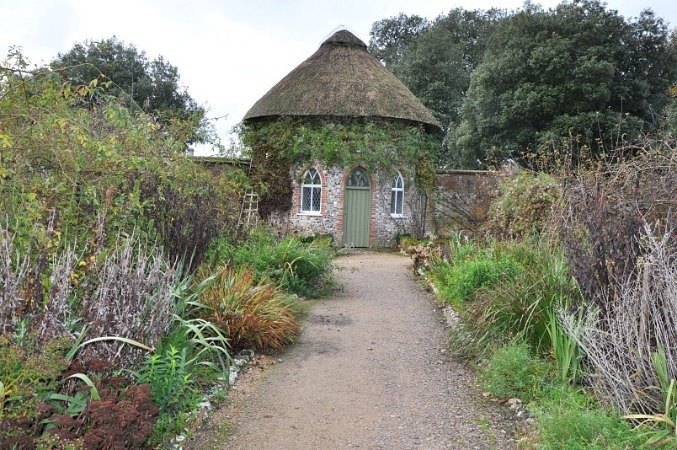 What are your top tips for preparing a garden for winter?
I think preparing a garden for winter is an opportunity for you to get ahead of the curve a little bit.
Mulching
is very important as well as getting rid of any weeds. Think about ground compaction too - so where you may have been walking over a bed, now is the time to lightly
fork
it over to get some air into the soil. This will help with a lot of root growth and root health.
Get your
mulch
down now, so when it comes to spring and everything goes absolutely manic you've got a really good starting point. Always give yourself the best head start possible to the new gardening year during the winter.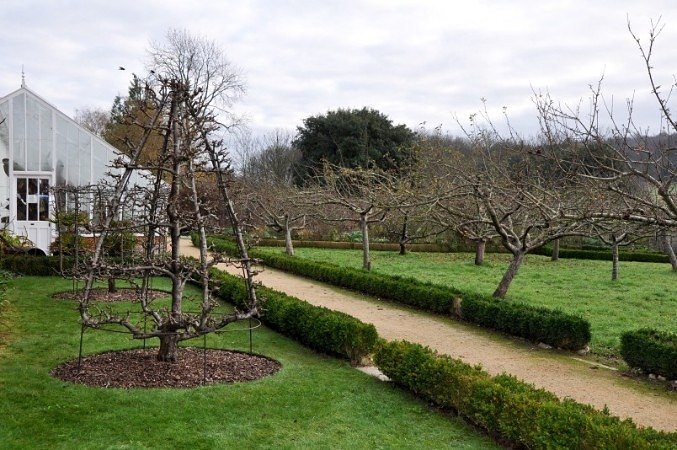 Do you have a garden at home?
I do, my garden is mostly full of chickens, dogs, and footballs! It is quite productive though, there are a lot of vegetables and cut flowers in the garden as well as spaces to relax. I spend a great deal of my time worrying about what a garden looks like so when I go home, I don't want to worry about that there. There are plenty of seating areas, barbecues, and fire-pits for relaxing, spending time with family and friends.

What is your top gardening tip?
When taking on a garden, first identify one area that you can really dive into and be pleased with. Once you've conquered that space then start to move out. Try not to get disheartened with failures too!

Allowing your garden to go slightly wild instead of cutting it back isn't a bad thing either, you might even find that you've got some plants hidden in the grass that you never knew were there before! Letting the back of your garden become a meadow with a nice winding path cut into it could be a nice surprise in the spring when plants start appearing.

We're looking forward to seeing the new plant and structure additions coming to West Dean in the new year and hope to catch up with Tom and the team again in the spring to bring you an update on these incredible gardens.

Images by Abbie Pearce for The Garden Superstore.


Melcourt Sylvamix
A free-flowing ready-to-use, Soil Association-approved peat-free growing medium suitable for a wide range of applications including ornamental and food crops.
SHOP NOW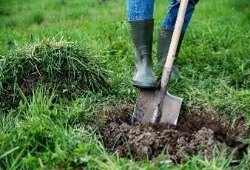 What is tree planting compost?
Planting trees is a long-term future investment, it's worth taking the time to make sure the groundwork is taken care of at the beginning. Choosing the right compost for the job means the trees have the best chance of flourishing in the future.
READ MORE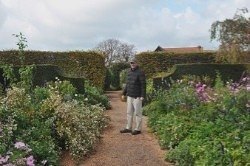 Industry Insiders: Arundel Castle Gardens
We had the opportunity to explore the incredible gardens at Arundel Castle in West Sussex and got a behind the scenes look at the preparation that goes on during autumn in time for the tulip bonanza in spring, thanks to Head Gardener Martin Duncan.
Read More
Comments (0)
No comments have been submitted yet.
Why not be the first to send us your thoughts
Leave A Comment
Thank you for your comments, they will appear shortly once approved.