INDUSTRY INSIDERS: Wiston Estate
In this edition of Industry Insiders, we spoke with Head Gardener Michael Ferguson for some expert tips on gardening during spring and to find out a bit more about what is growing at Wiston Estate!
Wiston House is a Grade I listed centrepiece of the Wiston Estate; set in the heart of Steyning, West Sussex and is surrounded by 6,000 acres of the South Downs National Park. This phenomenal estate has a natural, quintessentially English garden feel with wonderful flora that compliments the grounds.

In this edition of Industry Insiders, we speak to Head Gardener, Michael Ferguson to find out a bit more about what is going on in the Wiston Estate gardens this spring!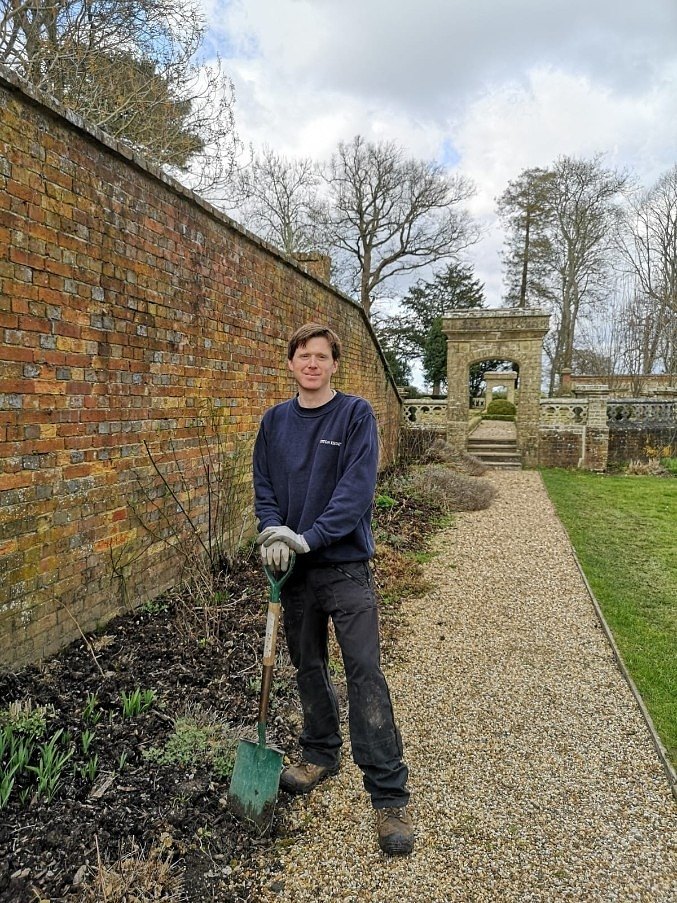 When and how did you get into horticulture?
I originally studied Countryside Management at college, completing the National Diploma. I always knew I wanted to work outside, with childhood visits to my mum's family farm in Norfolk serving as a good start.

Whilst at college I did work experience with the Countryside Ranger Service, as well as working as a trainee greenkeeper, before landing my first full-time job as a grounds person/gardener at a school. Here I was introduced to bedding schemes, pots and containers as well as trees and shrubs. I later moved to London and got a job at a 4-acre private garden within Regents Park which had some really interesting plants. This was where I developed my passion for gardens.

Upon moving to Surrey I was lucky enough to be offered a Horticulturist role at RHS Garden Wisley. One of the great things there was I was able to gain experience in the Alpine and Propagation teams and gain skills and experience that I had not had the opportunity to do so before.


How long have you been working as the head gardener at Wiston Estate?
I joined exactly a year ago in March 2020 just as the world was heading into Covid lockdown. Like everyone we had to adjust to a very different year than planned, but I am happy with the work we have done so far all the same.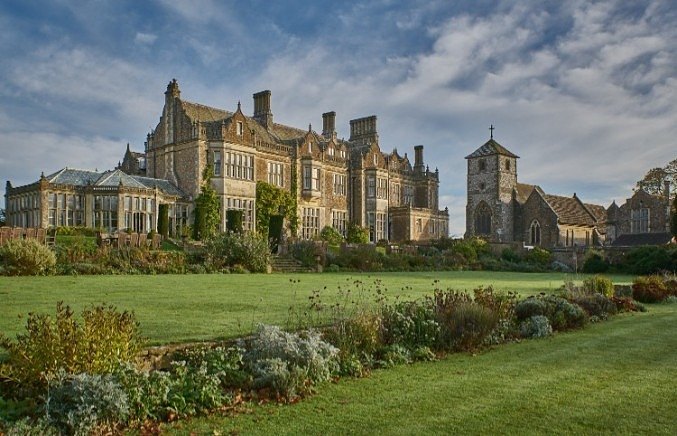 What does a typical day look like for you at Wiston Estate?
Each morning we meet as a team and discuss the work for the day.
Waterin
g
checks are made in the Orangery at the main house and our propagation glasshouse. My time is split between working with the team, some office work and a couple of areas to oversee off-site.
We do everything from grass cutting to
mulching
,
pruning
, staking and deadheading in the borders as well as maintenance task around the gardens.
What has been your most rewarding project within horticulture?
At my last role at a private house in Surrey, we brought back to life a large rock garden, part of which dated back to the Victorian era. It was great to fix up the waterfalls and ponds as well as clearing and replanting the planting pockets and borders.

I like preserving garden features and although change and modernising can be good, I think it's important to retain some of what's gone before and finding out about a garden's past life.


Tell us of your biggest achievement as a gardener
I had the opportunity to obtain a bursary grant whilst at Wisley. I travelled to the
Drakensburg mountains
in
South Africa
to look at the summer rainfall mountain flora. It's always amazing to see plants that we grow in gardens here in their native setting and can totally change how you approach gardening.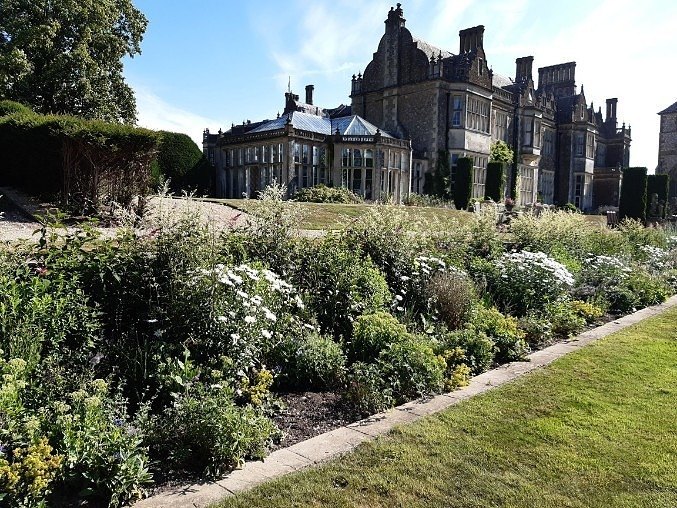 What are your favourite plants to grow?
Growing up in
Dorset
I encountered Rhododendrons and will always enjoy ericaceous plants in flower. I also love grasses, having been inspired by Neil Lucas of Knoll Nurseries and the Piet Oudolf style of drifts of perennials in borders. Spring bulbs in
pots
or in naturalised areas of the garden are a winner in spring and then a billowing summer perennial border.
What have you been planting and will there be any new plant additions for 2021?
This year in the gardens we are concentrating on our cut flower borders and also sowing two large sections of a wildflower meadow. Over the next few years, there will be lots of changes and new plantings to the borders throughout the 16 acres of gardens at Wiston House, as well as landscaping across the wider Wiston estate.

What are your top tips for spring gardening?
Mulch
, mulch and mulch. Homemade compost is such a vital part of suppressing weeds and improving the soil. Leave winter interest such as Grasses and Cornus and Salix stems before cutting them down, to maximize the length of season.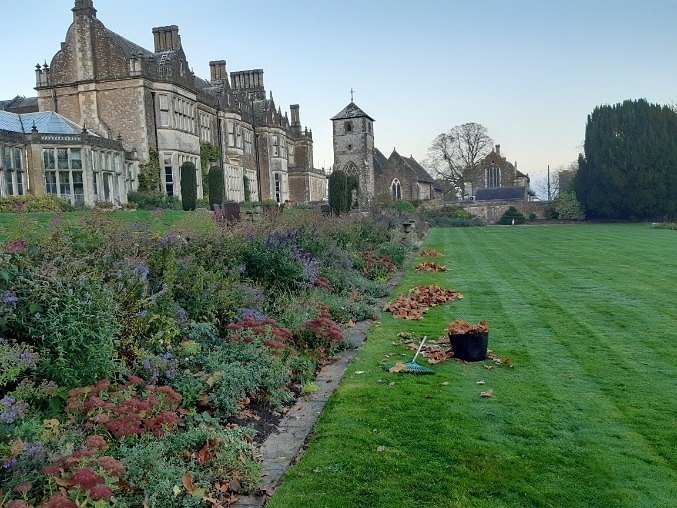 What are your favourite go-to gardening products to use and why?Long-handled shovel (Dutch shovel):
So much better than the back breaking short handle ones most people use. The rest of the world use the long-handled tools for shovelling off the ground and we are catching up.
Folding Silky saw:
Perfect for fruit tree pruning and any shrub pruning work. Light weight and safe to carry.

What advice would you give to a new gardener?
Never stop learning and being open to alternative opinions. There is no right or wrong in gardening.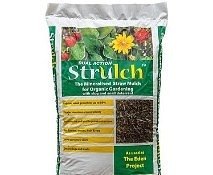 Strulch
One of the benefits of Strulch straw mulch is that it is an entirely organic garden mulch. It can be left on garden beds to decompose naturally and eventually be dug into the soil to increase aeration and drainage.
SHOP NOW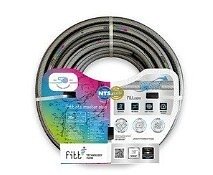 Watering
From specialist hoses, irrigation and watering cans, we've got everything you need to keep your garden hydrated this season!
SHOP NOW
Tools
Our Tool Shed is packed full of everything you need to get stuck into your garden from hand tools, plant labels, watering cans, hoses, sprinklers and buckets.
SHOP NOW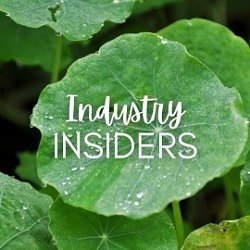 All head gardener Q&A's
Featuring all interviews with head gardeners and industry experts with tips and tricks from the specialists!
Read more
Comments (2)
What an interesting article. Great to hear about Michael's career in gardening and his achievements. I liked his approach to looking after an historic garden and feel Wiston House is in good hands. Such a beautiful place.
Reply
---
The Garden Superstore
24/05/21
Hi Diana,
Thanks so much for your comment, we're really pleased to read you enjoyed this Q&A! We've got a few other Q&A's from other Head Gardeners you may be interested in reading, head over to the 'Industry Insiders' link on Advice and Inspiration to find out more!
Happy gardening!
The Garden Superstore
Reply
Leave A Comment
Thank you for your comments, they will appear shortly once approved.