Its check-in time at the bug hotel
10 Minute Read
Looking for a wholesome weekend activity? Why not treat the wildlife in your garden to their very own hotel using items found in and around your garden?
Making your own bug hotel couldn't be easier and can be made using lots of items you might have in the garden or shed already! In return for your hard work, the wildlife will have a cosy space to lodge and call their own. Let's get started!


Starting and running your own bug BnB needn't be expensive, as you can use lots of items you may already have available. The best part of making your own bug hotel is that you can always expand to create more space and encourage new wildlife, or as we like imagine,
bug city.
The kids will also love getting creative and building their very own bug hotel, as well as welcoming the new residents!
Items you can use:
Dried Grass or Straw
Leaves
Pine Cones
Bamboo canes (dried and hollowed)
Bricks with gaps or holes in plus a few standard bricks for the base
Planks of wood
Sticks and Twigs
Old Logs
Cardboard
Old Pallets
Dried plants and stems

Tins destined for recycling

(washed out!)

Old roof tiles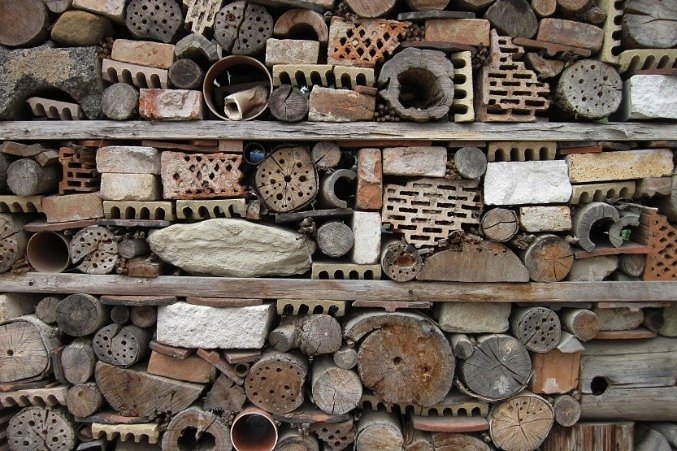 Start by finding a suitable location with firm, level ground. Remember, different creatures prefer different conditions; some will prefer dark, damper conditions while others prefer sunny, warm spots. As mentioned, you could continue renovations at a later stage to accommodate and encourage more wildlife. (Including Frogs & Hedgehogs)

*Keep your bug house away from fruit & vegetable beds, your new residents may start helping themselves otherwise.

Once you have found the perfect spot, it's time to start making your hotel! There is no right or wrong way to build your bug hotel, as long as it has the space to welcome creatures and provides shelter.

Add your bricks at the base to create foundations (and hiding space!) then start building up your various sections. Once you've created a base you can start working on the structure, as long as it is on firm, level ground you can't really go wrong here. Be creative with your layouts & designs.

To create the structure for larger bug hotels, layer pallets or logs in alternative patterns to create various size nooks and crannies as you start to height in your structure.

If you're feeling creative, you could try building a wooden surround to house your materials, if you have some old logs to hand, try drilling holes into the flat side to encourage mini beasts. (see image below)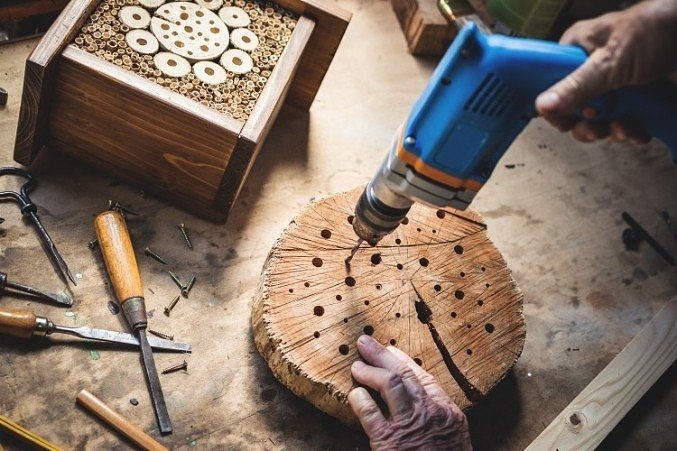 If you feel like recycling, old bird houses work well as a surround / structure for your bug hotel. So do tins that would have otherwise made their way into recycling bins - these work well for those who have less outside space, but still want to create their own bug hotels & encourage wildlife.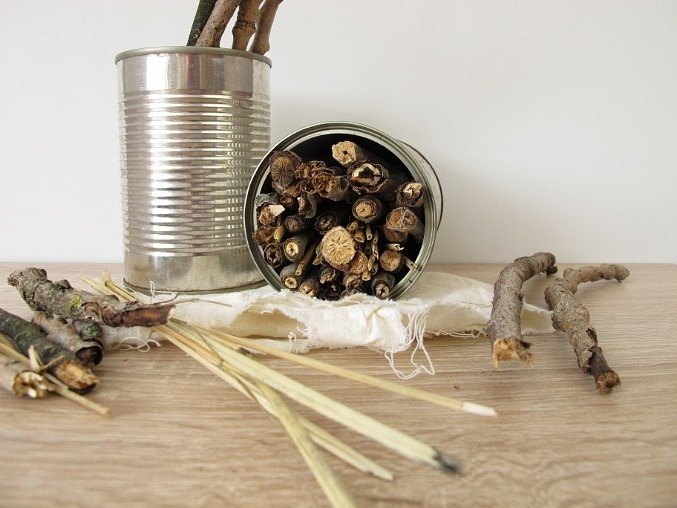 Once you have your base and structure you can start filling the hotel with the items you have collected. Try to make a section using each material, for example a section of pine cones, a section of logs, a section that has bundles of dried bamboo canes or dead stalks, etc. Mix up some textures and try to imagine what various insects might enjoy if they come to visit.

Creatures such as beetles, spiders and woodlice will love the pinecones, bark and wood. Bees love dry, hollow bamboo canes and drilled logs. While many other bugs including Ladybirds will enjoy twigs and straw.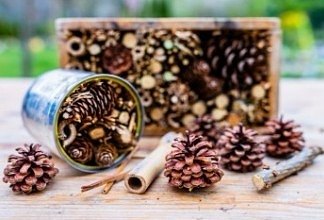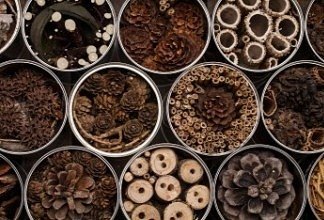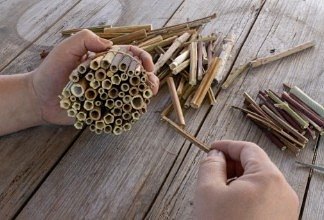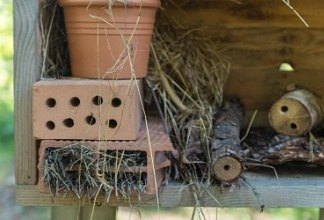 Once you've finished adding your materials, you can now sit back and wait for your guests to roll in!

Why not also plant or scatter some enticing wild flower seeds around your bug hotel to encourage bees & butterflies as well as for added foliage?

We would love to see your finished bug hotels, get in touch with your creations and we'll share our favourites on our social media channels!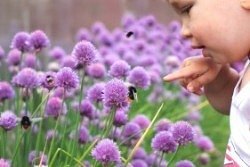 Child friendly garden jobs
As an extension of your home, your garden is the perfect place for children to get fresh air, play and learn. Take a look at our previous article to get your little ones out enjoying the garden.
CLICK TO READ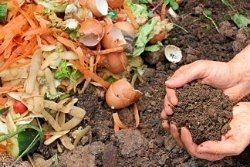 Garden Gold: Starting your own compost heap at home
Fancy another garden project? Why not start your own compost heap or bin. It's easy, excellent for the environment and also helps to reduce unnecessary landfill waste.
CLICK TO READ
Comments (0)
No comments have been submitted yet.
Why not be the first to send us your thoughts
Leave A Comment
Thank you for your comments, they will appear shortly once approved.