Melcourt Topsoil: Everything you need to know and more
10 Minute Read
Melcourt Topsoil is a carefully manufactured, high quality soil, consisting of sandy loam and organic matter.

If you've ever wondered "
what is all the fuss about Topsoil?
" then you're in the right place. In this article, we'll debunk and answer your top asked questions when it comes to this
necessary nutrient booster
.
"Melcourt Topsoil is a great choice for gardeners as it is so uniform, friable and easy to work. Being a by-product of the sugar beet industry means it is sustainably sourced, very consistent from batch to batch, stone-free, and wonderfully fertile. It conforms to the British Standard for Multi-purpose Topsoil. Which gives consumers further confidence in the product that they are using – and it is the same reason why professional landscapers throughout the UK use it as their topsoil of choice."
- Catherine Dawson, Technical Director for Melcourt.

We think you'll love this product as it is the only Topsoil endorsed by
The Royal Horticultural Society.
What is Topsoil and why do I need to use it?
Topsoil contains some of the highest concentration of organisms and nutrients and gives your garden a helping hand by enriching your existing soil. It enhances the quality of poor soil types, to help with plant and vegetable growth.
Melcourt Topsoil
is processed from British sustainable soil & materials and is peat and chemical free.
Melcourt Topsoil
contains optimum levels of phosphorus, magnesium and potassium as well as beneficial pH levels, while the natural fertility within the Topsoil encourages good plant growth.

What can I use Topsoil for?

Topsoil can be used for a multitude of projects, including for use in raised beds and planters as well as for use within borders; it can also be used when laying new turf or encouraging new lawn growth.
If using in planters or raised beds, it's always recommended to include additional organic matter from Melcourt's wide range of products, such as
Composted Fine Bark,
Sylvagrow
,
Sylvagrow Farmyard Manure
and
Soil improver
.
It's important to keep up with regular plant feeding, as you can only use a certain amount of fertiliser at the outset. Supplementary feeding after a few weeks really does make a big difference when it comes to keeping on top of regular nutrition.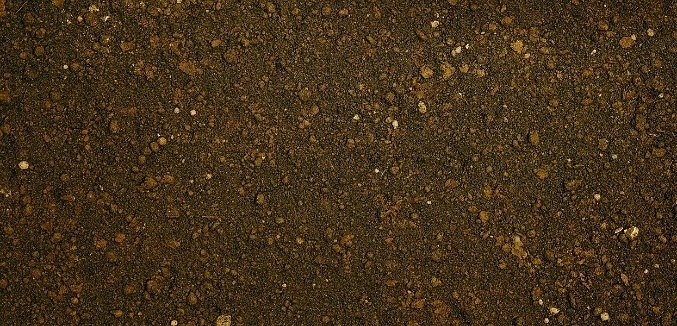 What is the difference between regular soil & Topsoil?
Topsoil can contain more nutrients and organic matter than regular soil, meaning it
works with you to provide balanced nutrients to nurture your plants. Using Topsoil means overtime your will improve the quality of your soil in the long run, which is great for the future of your growing.
There are 6 main soil types to bear in mind, each having their own benefits & drawbacks with certain plants. These soil types are categorised under the following:
Clay
Chalk
Loam
Peat
Sandy
Silty

Using Melcourt Topsoil gives your plants access to higher levels of nutrients and organisms within the soil structure. Good soil = good growth. Equally, the more effort you put into improving your soil, the more you will yield from your plants and vegetables.



How much Topsoil do I need?
When using
Melcourt Topsoil
for raised beds, you should measure the square footage and the depth of the bed to work out how much soil is required in litres.
Useful tip 1 cubic meter equals 1,000 litres.
For spreading on beds and borders, a 6-inch layer is ideal. When laying turf or sowing seeds, 3-5 inches is the average and the amount will depend on the quality of your existing soil.


The science bit
You may remember our article on the
NPK Ratio
, this guide explains the importance of why each of these nutrients are beneficial to your lawn.
Nitrogen:
Helps support lush green growth, beneficial for plants that are almost all leaves as it helps to support future leaf growth.
Phosphorus:
Stimulates root development.
Potassium
: also known as potash, supports fruit and flower production.
You'll also see there is
Magnesium
mentioned in the below chart, Magnesium is important for the uptake of valuable nutrients and aids with seed formation. It also helps with dark green colours leaves and is important when it comes to Photosynthesis.
Regarding
Cation exchange capacity (pronounced ka-tai-uhn)
,
simply refers to a measure how strongly any growing media can hold onto nutrients within the soil system itself. As a note,
clay
based soils tend to lean towards higher value of cation exchange capacity.
Should you wish to find out more about the typical specifications for Melcourt Topsoil, while please see below.
The product shall consist of manufactured British topsoil with an even nominal particle size distribution to be
0-20 mm
. Typical product analysis in accordance with
BS 3882:2015
.
Technical Specification
Main Constituent:
Soil
Origin:
British
Nominal particle size range:
mm 0-20 mm
Typical Bulk Density Range:
900 - 1200 kg/m3
Dry matter:
70%
Organic matter:
4-9%
Texture:
Sandy Loam
pH:
7.0-8.2

Peat Content: 0%
Cation exchange capacity:
high
Nitrogen (N):
high > 0.2% m/m
Phosphorus (P):
Med >50mg/l
Potassium (K):
High >600 mg/l
Magnesium (Mg):
Med >100mg/l
Electrical conductivity:
1400 µS/cm
Trace Elements:
medium-high
All values given in the Technical Specification are typical. However, some variation may occur from time to time.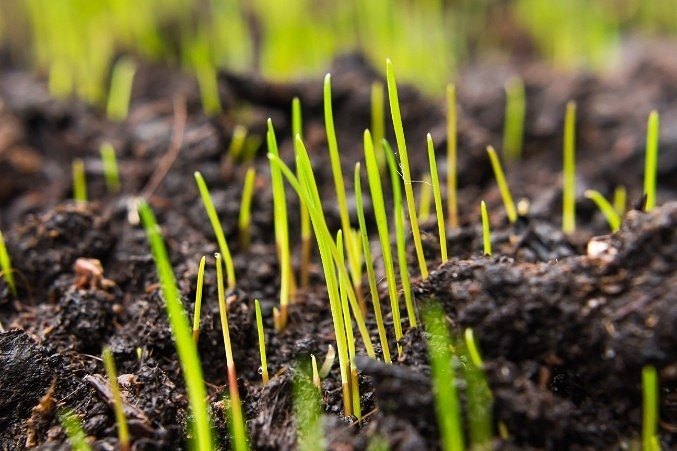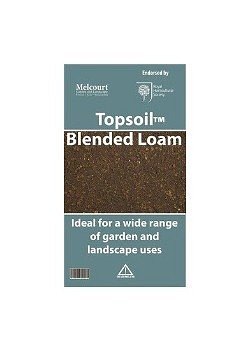 Melcourt Topsoil
A carefully manufactured, high quality soil, consisting of sandy loam and organic matter, suitable for a wide range of professional and domestic applications. Carefully blended, fine textured, free-flowing, easy to handle and virtually stone free.
Shop Now
Other Melcourt Best Sellers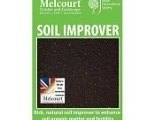 Soil Improver
Organic, natural soil improver. Easy to apply and incorporate using simple garden tools
SHOP NOW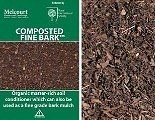 Composted Fine Bark
Rich, organic bark-based soil conditioner. Free flowing easy to incorporate into soil
SHOP NOW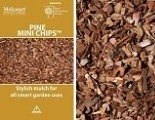 Pine Mini Chips
A neat, well-screened pine bark for mulching pots, tubs and containers and borders.
SHOP NOW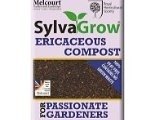 Ericaceous Compost
Sylvagrow Ericaceous can be used as a raised bed medium for lime hating plants.
SHOP NOW
Melcourt Topsoil is fully compliant with British Standard 3882:2105 'Multipurpose Grade', is peat and chemical free and endorsed by the Royal Horticultural Society.


Comments (0)
No comments have been submitted yet.
Why not be the first to send us your thoughts
Leave A Comment
Thank you for your comments, they will appear shortly once approved.