15 Minute Read
Our full guide to all of the jobs to do in the garden in October
What to do in the garden in October
With the dark nights getting longer and temperatures starting to take a turn, this is the month you'll notice the leaves turning from green to orange in preparation for autumn. This is a great time to add your garden waste to the compost heap or to use leaves to start making leafmould.
There is a potential for frosts in October, so be sure to bring tender perennials indoors to shelter them from frost damage. There is also the potential for strong winds and increased rainfall in October, so it's worth keeping an eye on the forecast.
October is the time to
plant trees and shrubs
, start by removing all traces of weed then prepare the soil with organic matter or a
tree and shrub planting compost
like
Melcourt Topgrow
.
Plan ahead for next year by getting your spring bulbs planted from now but save the tulip bulbs for November!
Take a look at the full list of gardening jobs for October below.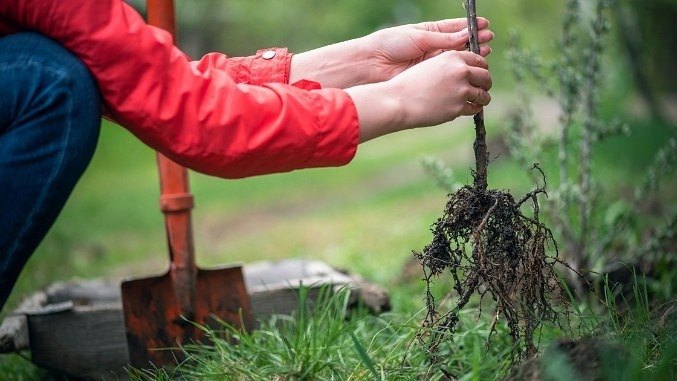 Ornamental Garden:
Mulch borders with compost if not done in the spring.
Continue deadheading if weather is mild.
Remove fallen leaves from roses to prevent blackspot.
Continue to tidy borders of weeds and leaves.
Transplant any plants that need to be moved.
Plant spring bulbs such as daffodils etc. But not tulips – wait until November to avoid tulip blight.
Lift and divide perennials.
Plant up containers etc. for winter bedding displays.
Now is a good time to plant trees and shrubs while the soil is moist and warm.
Sow sweet peas under glass.
Can lift summer flowering bulbs/tubers and overwinter in the greenhouse or can heavily mulch plants and leave in the ground. E.g. gladioli, dahlia, canna.
Cut back herbaceous perennials as they die back.
Prune climbing roses to avoid wind rock.
Vegetable Garden:
Begin planting garlic.
Apply fleece to late season crops when frost is forecast.
Lift and divide rhubarb.
Clear away old foliage of strawberries to prevent pest and diseases.
Pot up herbs and place in a frost-free greenhouse to continue cropping through the winter.
Complete planting onion setts and plant out spring cabbage.
Harvest squash and pumpkin if not already done so.
Refill bird feeders regularly.

Install insect hotels/log piles.

Apply autumn lawn feed.

Add garden waste to your compost heap.

Top Products for October gardening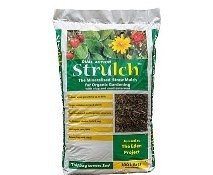 Strulch Straw Mulch
Straw mulch can be used to protect plants from winter frosts when conditions are cold. Can be used around vegetables and fruits in the kitchen garden. Straw mulch retains moisture and deters weeds and pests.
SHOP NOW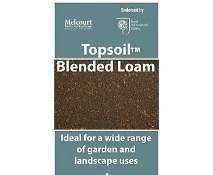 Melcourt Topsoil
A carefully manufactured, high-quality soil, consisting of sandy loam and organic matter, suitable for a wide range of applications. Can also be used in planters, tubs and raised beds for ornamentals and vegetables.
SHOP NOW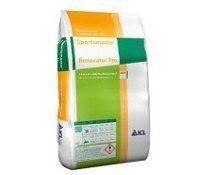 Turf Fertiliser
Sportsmaster Autumn is ideally used to strengthen turf in autumn or when turf needs pre-stress conditioning.
Helps to deliver correct root growth prior to winter and harden turf for winters wear and tear.
SHOP NOW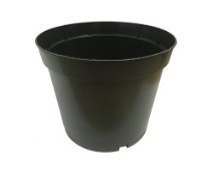 10lt Heavyweight Plastic Pots x10
These black plastic container plant pots are the backbone of the nursery and growing industry.
Ideal for growing some of the larger plants and shrubs in and are ideal for transplanting smaller plants and bringing the plants on to the next size and stage.
SHOP NOW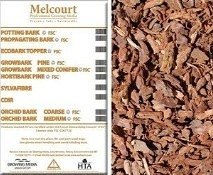 Melcourt Potting Bark
A 3-15mm matured pine bark chip, mid to dark brown in colour, with virtually no fines designed for incorporation into peat-based or peat-free growing media, to improve air-filled porosity and long-term structural stability. Soil Association approved.
SHOP NOW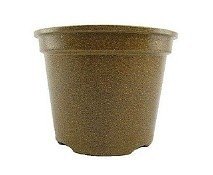 Vipot Biodegradable Plant Pots
Environmentally-friendly biodegradable plant pots made of natural plant fibre obtained from the waste of annual crops such as rice husk.
Life expectancy, 5 years but biodegrade within 9 - 18 months if broken down and put into waste.
SHOP NOW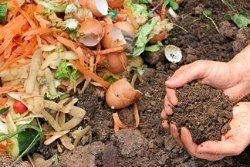 Garden gold: how to start your own compost heap at home
Compost is such a valuable addition to your garden, not only is it bursting with nutrients to help with lawn & plant growth but it also aids depleted soil, giving it a brand new lease of life. Managing a compost heap or bin is easy, excellent for the environment and also helps to reduce unnecessary landfill waste.
find out more
Planting Spring Bulbs
Fill your garden with a crescendo of colour in time for spring with this handy spring bulb planting guide.
TELL ME MORE!
Comments (0)
No comments have been submitted yet.
Why not be the first to send us your thoughts
Leave A Comment
Thank you for your comments, they will appear shortly once approved.