June gardening is always a delight. The hardest work is now done, so go admire and enjoy the garden that you have created. With flowers now in an abundance and plenty to harvest in the veg patch, it's time to feel the sun on your back as you maintain your garden in its spectacular state through the summer.
Gardeners Showcase
The exciting products creating a buzz on our Facebook and Instagram pages

Lawn Care
The lawn care products gardeners are now using to prepare lush green summer lawns

Fertilisers
Plant food for beautiful blossoms come summer
Ornamental Bark Chips
To stop pesky weeds and retain water to protect against summer drought
Aggregates
Decorative stone to finish off those borders and the final touches
Hanging Basket Supplies
Everything you need to create the perfect hanging basket
Pots and Planters
A huge range of pots and planters!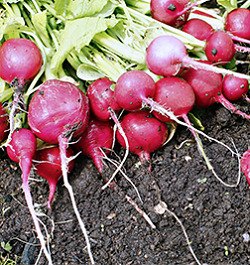 Summer's on its way!
If you are only going to get out in the garden for the essentials jobs this month, your checklist should be to plant your patio plants and hanging baskets, mow the lawn, plant summer bedding, control weeds and trim those evergreen hedges, ticking these jobs off the list will ensure your garden looks beautiful come summer.
We have a helpful guide on May gardening jobs, so click below to ready our handy guide on all those jobs that need your attention when you're next out in the garden.
PS - Watch out for slugs and snails this month!
May Gardening Jobs