10 Minute Read
As the garden begins waking up for spring after a long winter we've put together a helpful guide to assist you when you're next out in the garden.
Spring has arrived and the garden is starting to bloom again after a long, dark winter. In spring we have much more sunlight to look forward to due to the clocks going forward, giving us all some extra sunlight to get the garden ready for the changing seasons.
Let's look at those essential gardening jobs to do this spring!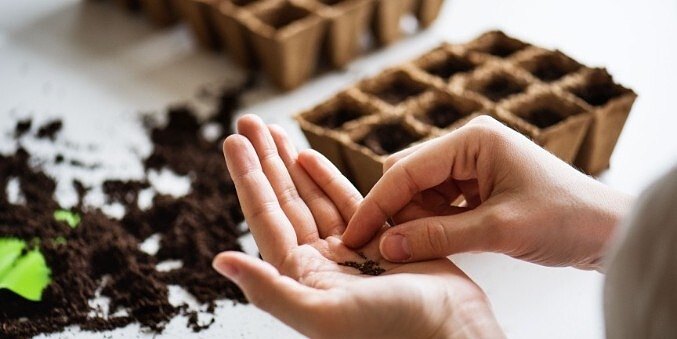 Seeds and seedlings are delicate and need all of the help they can get if they are to grow into healthy and strong plants. Growing your own flowers or vegetables to enjoy is easy. Spring is the time to get your seeds sown so they'll be well on their way to blooming once summer arrives!
The key to growing strong, healthy plants is to use a high-quality seed compost. Seed compost contains the right amount of nutrients to support germinating seeds and the texture is the right consistency for sensitive emerging seedlings. We always recommend using the appropriate composts targeted for the job at hand in order to get the best results.
Seed sowing tips:
If you don't have access to a propagator or would prefer to use recycled materials, use old plastic drinks bottles to create a make-shift, mini-greenhouse by cutting off the bottom and placing them inside the pots. Remove once the seeds have germinated.
Covering pots or trays with cling film or plastic sandwich bags will also help to lock in moisture and heat which will help seedlings to germinate. Remove the clingfilm once the seedlings emerge.
Fluff up the compost when you first open the bag to make sure there are no lumps.
Don't forget to label your seeds once sown.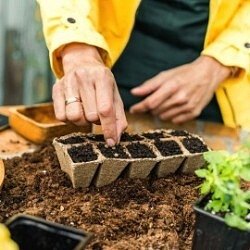 Shop all seeds
We stock a wide range of seeds, from delicious vegetables, beautiful blooms and fragrant herbs. Grow something great this season.
SHOP ALL SEEDS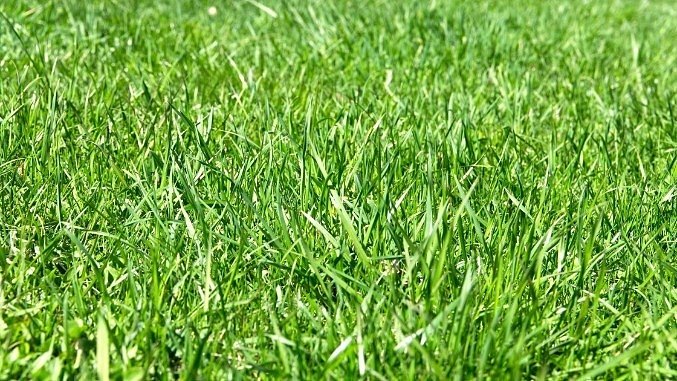 Keeping on top of the lawn is one of the first main jobs to get on with this season, you'll notice a fair amount of weeds appearing and the grass might start looking a bit overgrown, it's time to get to work on your lawn.
Give your lawn a feed now to kick start the new gardening year, feeding is best done twice annually, once in spring and again in autumn. It's time to dust off the mower and get first cut of the year under your belt.
Lawn care tips:
Give your lawn a quick rake before the first cut of the year to remove moss, thatch and debris, a lawn fertiliser and moss killer such as Mo Bacter is recommended to help combat moss while ensuring your lawn receives the nutrients it needs this season.
To reduce the risk of damaging your lawn after it's first cut, it's recommended you set your lawn mower to the highest blades, as to encourage new growth slowly.
Overseed any bare patches with a quality grass seed to improve the overall look of your lawn, be careful not to go overboard, applying too much grass seed means competition for essential resources, while too little will leave your lawn looking patchy and bare.
Always water your lawn regularly after overseeding, if the weather is dry and mild, it's best to water your lawn daily until the new growth has been established.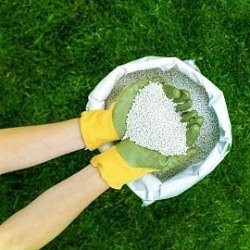 Shop all lawn care essentials
Lawn fertilisers and lawn feeds from the best lawn fertiliser brands like Miracle Gro, Westland, Maxicrop and Sportsmaster. Organic fertilisers for all seasons.
BROWSE ALL LAWN FERTILISERS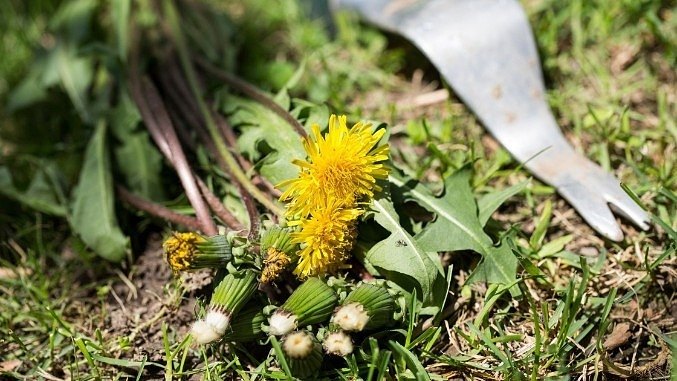 You'll have noticed a burst of new growth recently and it can feel like it's happened overnight. That being said, your lawn, bulbs and plants aren't the only thing growing again now spring has arrived.
While weeding can be a tedious job, it's worth keeping on top of it early before they get out of control, if left unmanaged weeds will compete with other plants for precious nutrients and water.
Weeding tips:
Try and ensure you pull up any weeds before they seed and make sure to remove the roots fully to stop them returning. It's better to be alert and act on removing weeds immediately.
Apply a thick mulch to starve weeds of light and to stop the process of photosynthesis.
If you would like to get back to basics, see if there are any weeds that you don't mind having in the garden, these these will provide a valuable source of food for wildlife and save the amount you need to weed.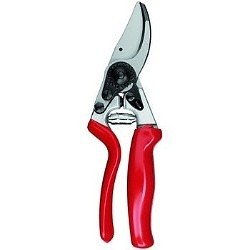 Shop all tools
While some weeding can be done by hand, why not pick up a few tools to make the job a little easier so you've got more time to focus on sowing seeds!
BROWSE ALL TOOLS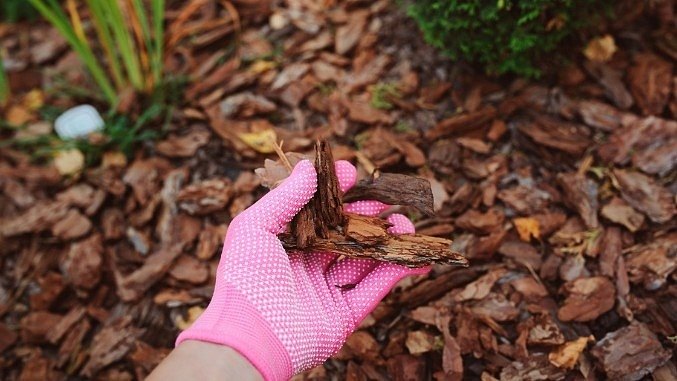 These two tasks go hand in hand in the garden and after a long winter, it's time to give your garden a feed to kick start the growing season while
mulching
will help to lock in moisture, reduce soil temperature and suppress weeds.
Depending on what plants you have in the garden will depend on the
fertiliser
required, to find out more about the various fertilisers available and what the different terms mean, take a look at our
Fertiliser 101 guide
.
Mulching tips:
There are various kinds of mulch available, from biodegradable, organic mulch to weed suppressing ground cover and decorative stone. Organic mulch such as park or straw will breakdown over time and improve the condition of the soil while ground coverings will simply protect against weeds by excluding light.
Mulching should always be done after watering and weeding, this will help to lock in moisture and keep your plants hydrated for longer while ensuring the plants you do want in the garden aren't competing for vital nutrients.
When mulching trees, make sure the mulch is applied to the appropriate radius of the canopy.
Fertiliser tips:
It's worth testing your soil every 3-5 years to ensure it is concentrated with the right amount of nutrients and minerals.

Your soils pH and structure is as important as fertilising, so it's worth getting to know your soil so you can add matter to it to reduce or

increase

pH levels.
Depending on the product you're using will depend on its recommended application method, for example liquid fertilisers and soluble granules can be dissolved and watered onto plant roots where foliar applications call for the solution to be applied to the leaves. Always follow the manufactures instructions.
Make sure to read the instructions to find out if you need to moisten the soil before or after applying, some fertilisers will require moisture to break down once applied and others require moist soil prior to

application

.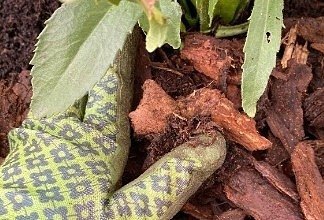 Our guide to mulch
In this guide, you'll find out everything you need to know about mulch and our most popular products!
CONTINUE READING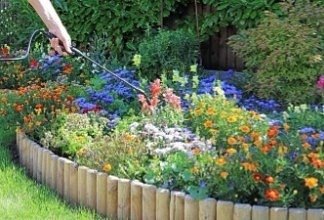 Fertiliser 101
In this guide we look at the different fertilisers available, what they do and how they can be a handy garden assistant.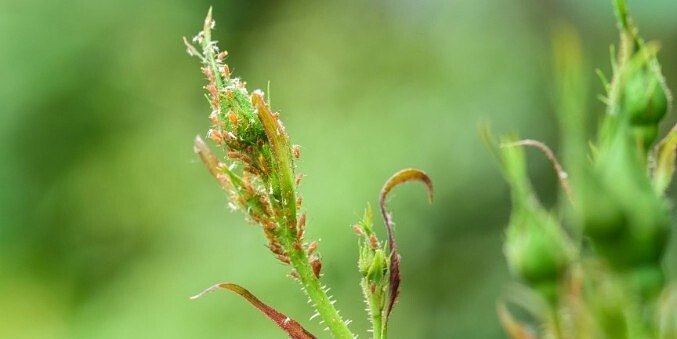 Natural pest controls
, sometimes called
organic pest control
or
biological pest control
, is the use of natural predators to control garden pests such as aphids, caterpillars, slugs and more.
Our friendly and helpful little natural predators help to control the levels of pests in your greenhouse or garden and are completely safe for use around children and pets and are not harmful to the environment or your other plants.
Pest control tips:

Keep a close eye on plants as they emerge and stopping an infestation before it takes too much of a hold is better than realising too late.
Keep a watchful eye out for root and soil diseases, warmer temperatures mixed with frequent watering is the ideal environment for disease and bacteria to grow.
Always read and follow instructions when applying natural pest controls for the best, most effective results.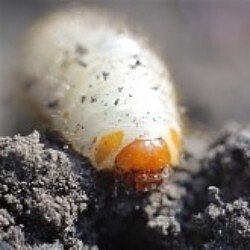 Natural Pest Control
For more information on Natural Pest Control and to find a solution to your pest problems, use the link below.
Find out more
Shop all spring essentials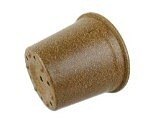 Plant pots
We have a comprehensive range of pots. For seed sowing, pricking out and planting of specimen plants.
SHOP ALL
Comments (0)
No comments have been submitted yet.
Why not be the first to send us your thoughts
Leave A Comment
Thank you for your comments, they will appear shortly once approved.