Styling your garden for summer
10 Minute Read
Our top tips to add the finishing touches to your garden this season.
Up until now, you've been busy preparing the garden for peak season when your flowers are in full bloom and your fruits and vegetables are ready to be enjoyed. Adding those final finishing touches to your garden will bring everything together so that you and your loved ones can truly enjoy glorious summer afternoons in the garden. It's time to sit back, relax and enjoy the fruits of your labour, literally!

Let's look at the ways you can add the luxury finishing touches to your garden this summer.

Style with stones, slate or pebbles
One of the simplest ways of styling your garden is by adding
decorative stones
, with plenty of options available from
pebbles
,
slate
,
gravel
or
cobbles
, finish off your space with a natural touch to add texture and variation.
Decorative stone ideas:
Add cobbles along the edging of your lawn to create a dramatic contrast of colours.
If you have raised beds, add gravel paths between your beds to neaten the space between your planters.
Combine pebbles with wooden edging around flower beds to create a natural definition and rustic finish.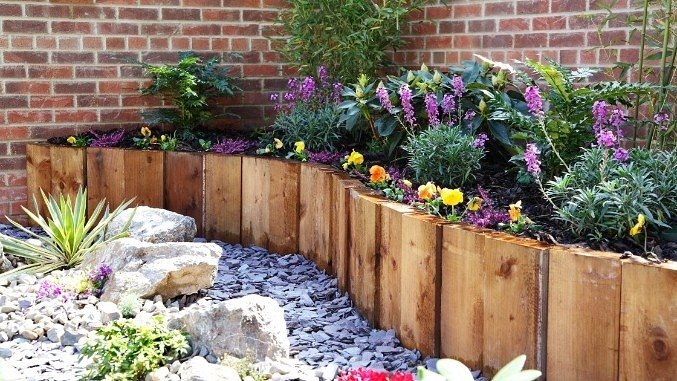 Get back to nature with bark mulch
There's something really satisfying about seeing neat and tidy garden beds styled with
natural bark
, not only does
bark mulch
add a clean visual background for covering unappealing bare soil patches, but it'll also help with moisture retention, weed suppression and over time, improves the overall condition of your soil.
Garden mulch ideas:
Add mulch to create a natural feel to beds and borders, especially when used in conjunction with bright and colourful flowers and plants.
Create a rustic garden path by adding a generous layer of mulch that is visually appealing for a modern, natural effect.
Bark mulch is chunky and bouncy, making it ideal for use in children's play areas. Play Bark is ideal for use beneath swings, slides and climbing frames and has a loose impact absorbing surface to save bumps and scrapes.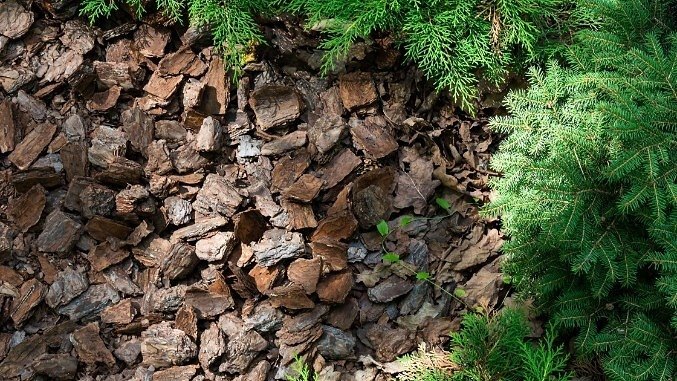 Revive your space by removing old plants
Got a shrub that instantly makes your space look dated and tired? Maybe it's time to get rid and replace it with something new or change up your layout. See how your space is transformed instantly by removing plants that aren't bringing you joy.

Ideas for sprucing up your space with new plants:
With so many options available to modernise your space a great place to start is by planting fresh bedding plants to give your beds a pop of colour.
Play with height and depth by choosing plants that compliment your space and add variation. If planting out in beds, opt for taller, bigger plants at the back while filling gaps with smaller plants and flowers.
If you've got a smaller garden, hanging baskets are a great way of maximising the space you have by hanging multiple baskets at various heights. Experiment with plant stands for lower-level hanging baskets or attach to fence posts to act as a 'feature wall'.
Choose plants that work with the direction of your garden, for example, if you have a shady garden, plants like foxglove, hellebores or cyclamen will thrive. For sunny gardens, choose sun-loving plants such as lavender, marigolds or salvia.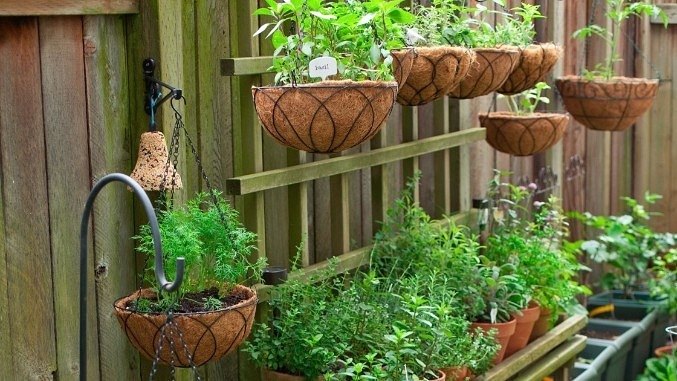 Get creative with decorative pots and planters
Possibly the simplest and most effective way of adding the finishing touch to your garden is to include
decorative pots
. They're great for filling space and hiding a multitude of areas that could use a pick me up. Think about your style and décor and see how you can incorporate various
pots
into your exterior design. Picture your dream garden and let your creativity flow.
Ideas for styling decorative pots and planters
If upcycling is more of your style, update old pots with a lick of paint. You could even fashion old objects into planters if your style is a bit quirkier. Some ideas include teapot planters, old boots or tin cans fashioned into mounted fence pots. If you've recently renovated your home and fancy something a bit different, have a look online at how people have turned old bathroom sinks into herb gardens.
Try experimenting with height, place your decorative pots on bricks to add depth and to spruce up unsightly areas around the garden, if you have garden steps, add pots planted with taller, bushier plants to each step to create an overgrown effect.
Add decorative pots to your garden beds, not only will it add a focal point but it can also define your flower bed. Again, experiment with different heights here to see what naturally works for your space.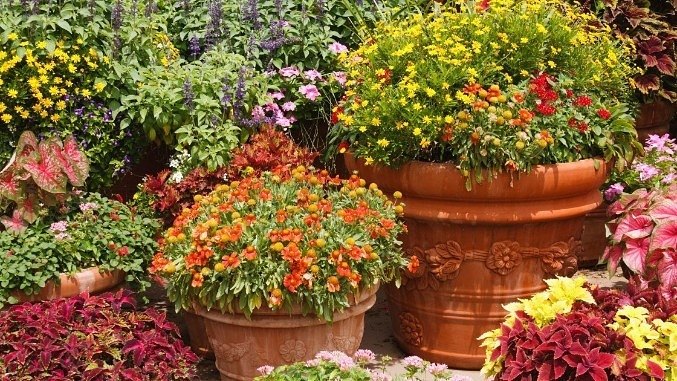 More ways to keep your garden in tip-top condition this summer:
Keep on top of weeding. Regularly removing weeds will help keep your garden looking neat and tidy.
Deadhead your spent flowers, not only does it help keep plants looking neat, but it also encourages your plants to grow bigger and fuller.
Cutting flowers, such as sweet peas, helps to encourage more flowers for longer. Grab your favourite vase and enjoy your blooms while dining al fresco!
Give your lawn a boost with lawn fertiliser, especially after regular mowing. Leave your cuttings on the surface to act as a natural boost of nutrients.
Keep on top of watering during dry spells to keep your garden lush and hydrated.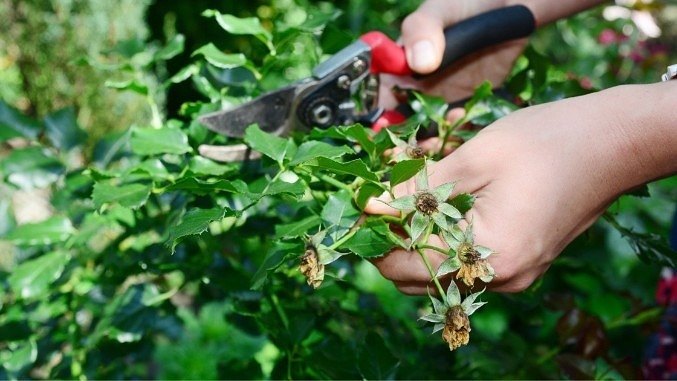 Summer gardening essentials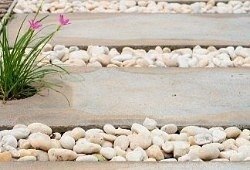 Landscaping with decorative garden stone
Read for some ideas on how to use decorative stone as part of your landscaping scheme.
Read more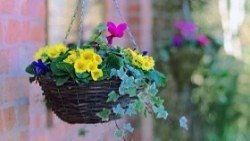 Plant up your own hanging baskets
Give your garden a spring transformation with our step by step guide to planting up a hanging basket!
READ MORE
Comments (0)
No comments have been submitted yet.
Why not be the first to send us your thoughts
Leave A Comment
Thank you for your comments, they will appear shortly once approved.