What to grow in a south-facing garden
5 Minute Read
Our top tips for growing in an south-facing garden
If you have a south-facing garden, you will be pleased to know you are part of a club of gardeners across the nation who receive the most sunlight compared to the other garden aspects. South-facing gardens are warmer, which means growing plants is much easier as a result!
Generally, with south-facing gardens, it is best to stick to plants that need full sun and warm temperatures to thrive. Thanks to all that extra sunlight and heat, your south-facing space can act as a micro-climate, and you have probably noticed that your garden warms up a little earlier in the year (especially if you live in the southern half of the UK). South-facing gardens tend to have direr soil due to the extra sunshine and heat, so watering twice a day will be likely in the warmest months of the year.
Here are our top plants to grow in a south-facing garden:
This biennial is a stunning architectural plant from the Canary Islands. Echium is not only attractive but also loved by pollinators and grows into an impressive spike of flowers and spear-like leaves of up to 10ft in a sunny, sheltered spot. These bloomers can tolerate -5°C winter temperatures; however, damp conditions are not conducive to their growth.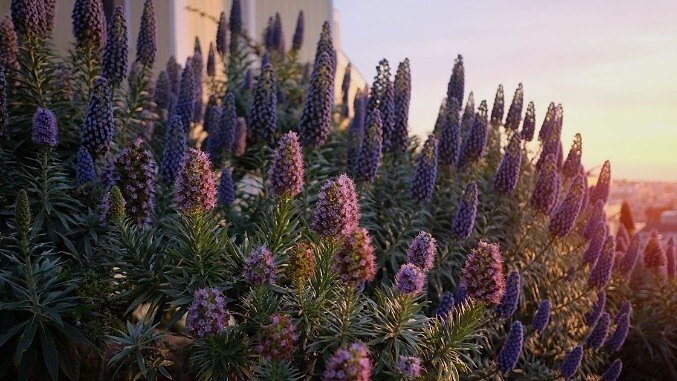 Bright, bold and beguiling, bougainvillaea reminds us of sizzling summer holidays - its tropical vines are a great way to provide colour and coverage to the garden. It is possible to grow Bougainvillea in the UK; however, they are happiest in a warm greenhouse, and you will need to protect them from frost in the winter.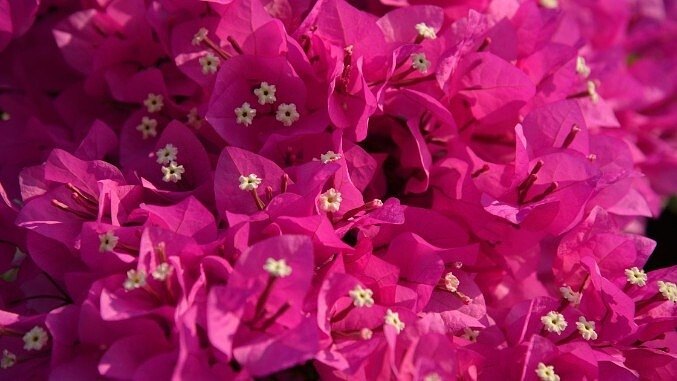 Beautifully fragrant and aesthetically pleasing, lilies are the ideal flower to grow in south-facing gardens as they prefer a sheltered, sunny spot. Oriental lilies prefer
acidic (ericaceous) soils
and Asiatic lilies prefer
all-purpose alkaline soils
.
Warning, lilies are highly toxic to cats.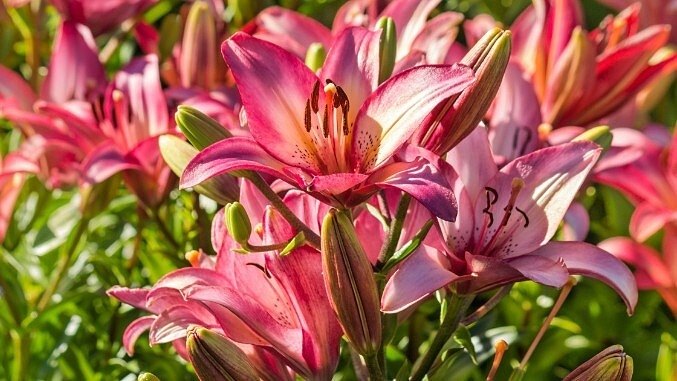 Also known as the Butterfly Bush, the incredible fragrance of a buddleja's bloom is enough to engulf you in feelings of summer. There is a diverse variety of Buddleja, ranging in colour from rich mauve to creamy white. These shrubs are a valuable source of nectar for butterflies and are an unchallenging plant to grow in a south-facing garden.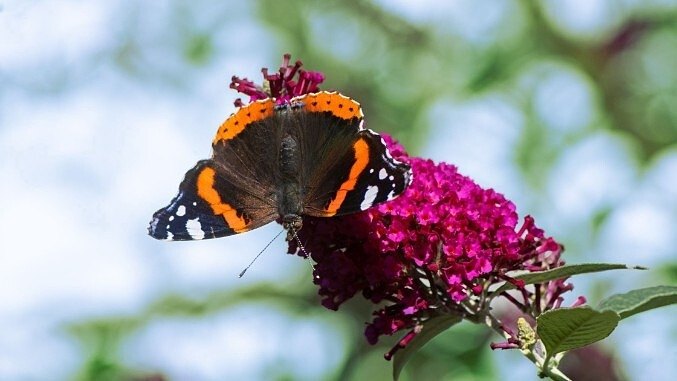 A summer mainstay for any garden bed or border, these fragrant plants are great for providing interest all year round and have the added benefit of being heat and drought-tolerant! Salvias will be at their best in full sun, around 6-8 hours a day and prefer well-drained soil. Prepare to lift and divide perennial salvias every few years or when they grow too large.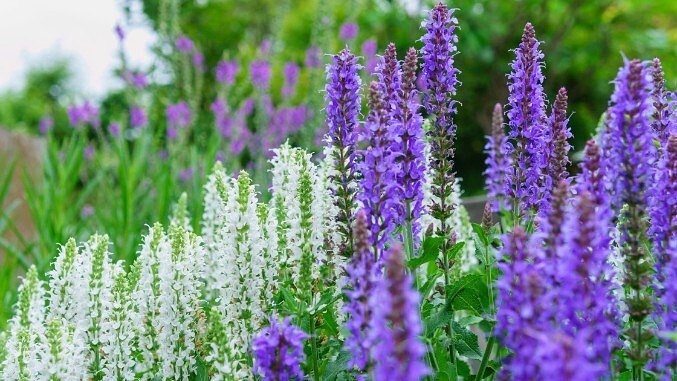 Kitchen Garden vegetables:

There is a plethora of kitchen garden vegetables. Crops such as strawberries, raspberries, melon, tomatoes, aubergine and squash will be able to tolerate the heat and herbs such as rosemary, thyme, and oregano will grow very well in a south-facing container garden.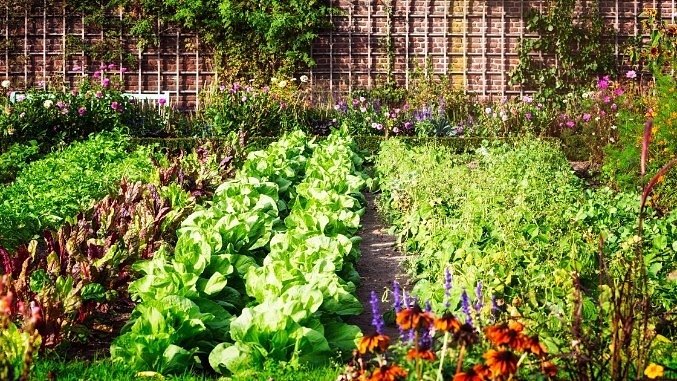 Comments (0)
No comments have been submitted yet.
Why not be the first to send us your thoughts
Leave A Comment
Thank you for your comments, they will appear shortly once approved.