Get rid of your moss this Easter!
Whether you need to kill the moss in your lawn or on your paving we have it covered!

We have just about every pot under the sun!
Our decorative plant pot range is perfect if you want to create a beautiful display of plants this Easter.
Time to sow your seeds

Now is the time to start sowing your seeds.
From herb and flower to vegetable and organic we have a wide variety of seeds to choose from.


Join in the fun this Easter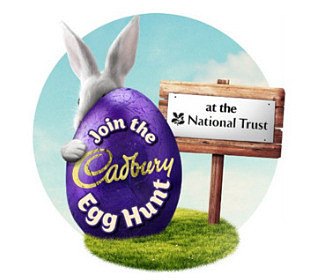 Find an Easter Egg Hunt near you!
It's that time of the year again when The National Trust team up with Cadbury to offer you the ultimate day out. Join in the fun over the Easter holidays to run through muddy woodlands, around mystical lakes and along nature trails on a Cadbury Egg Hunt.
There are over 250 hunts to choose from across England, Wales
and Northern Ireland, guaranteeing a fun-filled Easter for everyone.


find out more