It's no secret that spending time outdoors with nature does great things for our mind and bodies, researchers say that spending just two hours a week outside has been linked to better health and overall wellbeing. The benefits of spending time outside are fantastic and gardening can be a great way of nurturing your mental health and wellbeing, not just your plants.

Gardening is a magnificent way to build confidence and self esteem, learn new skills, expand knowledge of nature and conservation as well as providing the physical benefits of exercise, and If you're growing fruit and veg it provides a healthy, nutritious bounty for yourself, friends and family too.

If you don't have access to your own outdoor space, how about joining a community garden or allotment - the added benefit of joining a community can reduce loneliness and isolation while building a sense of community and trust. In fact, you don't even need a garden to enjoy growing and planting, if you only have a balcony or even a windowsill, there are still plenty of ways to enjoy gardening within your space.

We've listed some organisations that offer a wide range of support to those in need, click through the buttons below see some of the wonderful work they are doing to support communities and individuals alike.

🌱

"When life hands you dirt, plant seeds" - Matshona Dhliwayo


Get started in the garden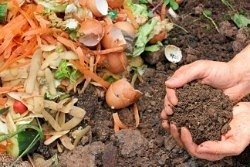 How to start your own compost heap at home
Compost is such a valuable addition to your garden, not only is it bursting with nutrients to help with lawn & plant growth but it also aids depleted soil, giving it a brand new lease of life. Managing a compost heap or bin is easy, excellent for the environment and also helps to reduce unnecessary landfill waste.
find out more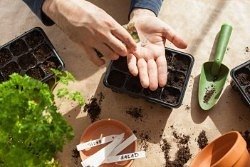 Growing vegetables and plants from seeds
Raising young plants from seed can be very satisfying and is a cost effective way of producing large numbers of bedding and vegetable plants and a wide range of hardy annuals and herbaceous perennials for your garden.
find out more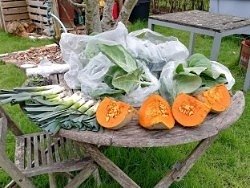 Tangmere Community Garden
The Garden Superstore
proudly sponsored this wonderful community space recently with some essential gardening supplies and look forward to hearing updates from the team as the season progresses!
Located in
Tangmere
,
West Sussex
is a community garden dedicated to growing and nurturing so much more than just plants. We spoke to member, Kate Beach, to find out more about the space and the close-knit community behind this project!
READ OUR Q&A WITH TANGMERE COMMUNITY GARDEN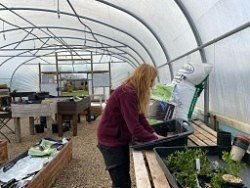 Lindengate Mental Health Charity
We're pleased to announce we recently sponsored
Lindengate Mental Health Charity
with some essentials to help their horticulture team get the gardens ready for spring!
Take a look at their team in action via the button below!
WATCH HERE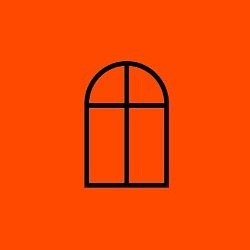 Hackney Church Gardens
We are proud to be sponsoring Hackney Church Gardens in their project to bring gardening to their community of volunteers during these challenging times. They usually run weekly gardening sessions but due to lockdown restrictions, this has unfortunately been put on hold for the time being.
To find out more about the fantastic work of Hackney Church Gardens and how to get involved, click the button below!
find out more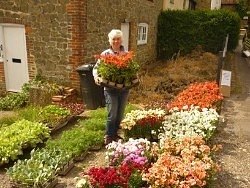 Lodsworth & District Garden Club
Jo is the
chairman of the Lodsworth & District Garden Club and is and responsible for ordering compost for the club members and is a volunteer
for Perennial and helped out at Walberton Open Farm Sunday a few years ago.
"When lockdown hit I contacted Camilla at Walberton, she put me in touch with Steve Carter who confirmed they had lots of plants available. In the last year, I have taken over
£9,500
for the charity from my drive in Lodsworth.
At the end of last year, I collected over a hundred Peonies from Fleurie and as they needed repotting, I asked for donations of some compost, which The Garden Superstore very kindly provided and we got busy!"
"We are hoping to continue as the plants sell like hotcakes.
We make no profit from the sales and keep a few of the plants for our gardens.
Over Easter, we took almost £300 and are aiming for £10,000."
If you would like to find out more about
Lodsworth & District Garden club
, click the button below!
find out more
Inspiring the next generation of gardeners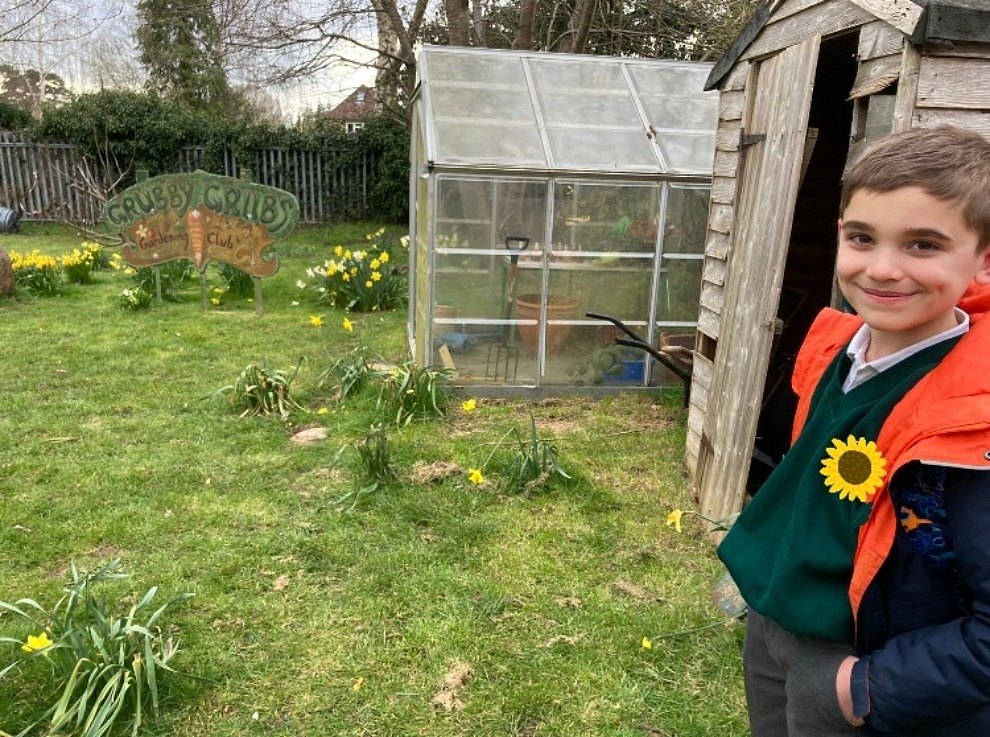 We recently found out about 7-year-old Ethan who absolutely loves gardening. From a young age, Ethan has enjoyed being outside in the garden and even got his very own walk-in PVC greenhouse for Christmas so he could continue to plant and grow vegetables and various plants. Ethan is very clear about how gardening is good for his mind and makes him happy and even started making videos on YouTube to share his passion with the world!

Green-fingered Ethan and his parents have been working with his school to run a project from the existing school garden and greenhouse so that all students can feel the benefits of gardening. Ethan's mum, Rebecca, said "We feel really passionate about gardening being part of the curriculum. Every child should have the opportunity to feel the benefits of gardening and outside space so we're hoping with this project they will."

We're pleased to have been able to sponsor Ethan with a few products to help him and his peers to get stuck into some gardening goodness, keep up the great work!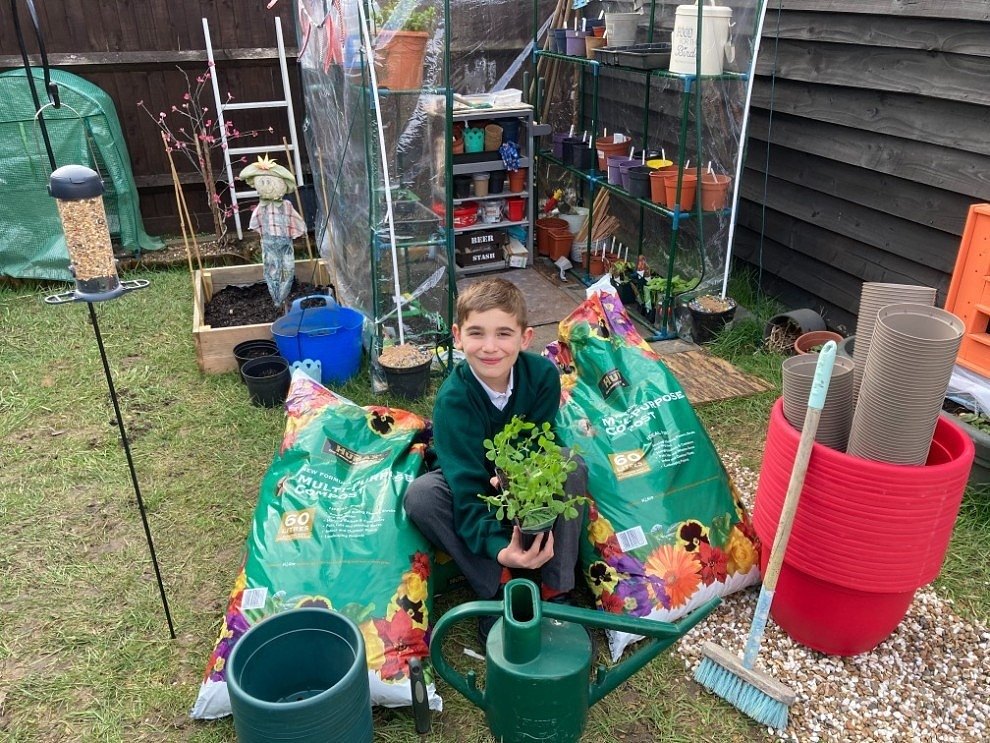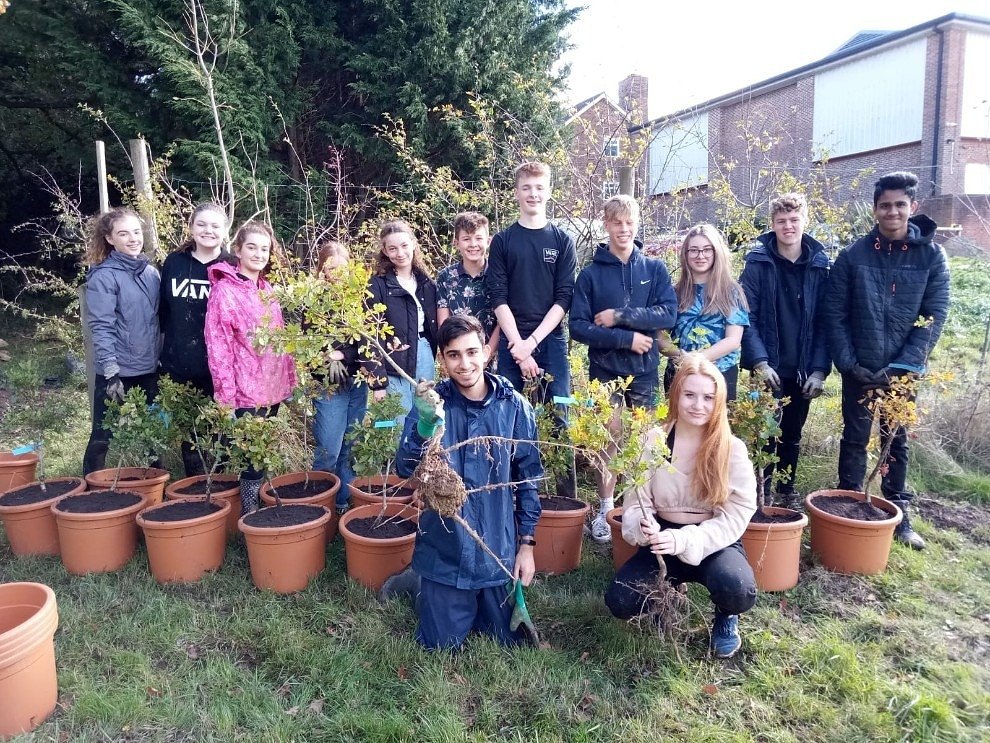 Mighty oaks from little acorns grow:
We recently donated pots to Tree Action UK to sponsor their latest tree planting project at Warden Park Secondary Academy. Their smashing students repotted some self-seeding oaks as part of the project. Well done to all involved!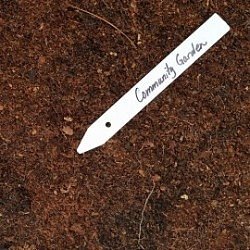 Sponsorship opportunities
Are you a gardening charity or organisation? Get in touch with us using the form via the button below and a member of our team will be in touch to discuss further.
Get in touch
Green-fingered organisations