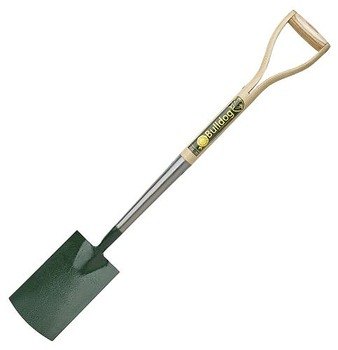 Bulldog Premier Border Spade Ash YD Handle 28"
BUL560928
£49.99
New stock expected shortly - please check back soon
Product information
The narrow blade makes this the perfect alternative to the heavier garden spade. Particularly useful when working in confined spaces. The treaded model protects the shoes and avoids slipping in damp conditions.
Ash handle used for strength & durability
Handle length 28" (711mm)
Made from American & German FSC Ash
Forged In Britain
Head size 9" x 5.5" (230 x 140mm)
Other products you may be interested in