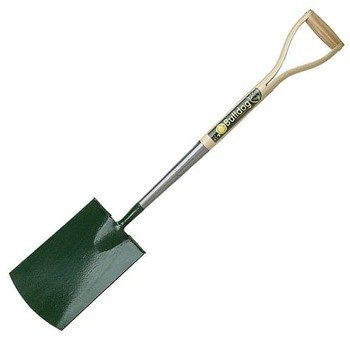 Bulldog Premier Digging Spade Flat Treaded Ash YD Handle 32"
BUL561032
£41.99
New stock expected shortly - please check back soon
Product information
This spade has an extra long as shaft, ideal if you are slightly taller or suffer from back problems. Solid forged from a single piece to give maximum strength. Designed for digging in unprepared ground in preparation for the planting of new plants, seeds and vegetables. Treads are welded onto the top edge of the spade, protecting the shoes and avoiding slipping in damp conditions.
Ash handle used for strength & durability
Extra long 32" handle
Made with American & German FSC Ash
Flat treaded blade
Forged In Britain
Head size 11.5" x 7.5" (290 x 190mm)
Other products you may be interested in