Spend £100 or more today to become a member of the VIP Club.

Membership Benefits
Earn vouchers as you spend
Exclusive VIP pricing on top-selling essentials

Exclusive VIP Club Offers
Automatic entry into our monthly prize draws and giveaways

How do I apply for membership?
Spend £100 with us and you will be automatically enrolled at checkout. Make sure you check the box when asked!
How do I access my vouchers?
Log in to the VIP Club where you will see how many vouchers you have to spend. Vouchers will be available to spend at checkout. Please note that VIP vouchers are valid for 6 months.
How do I access my VIP Pricing?
Log in to your account to be able to purchase essentials at the VIP discounted rate.
Log in to your VIP Dashboard
Log in in to your VIP dashboard to
Access your vouchers
View your favourite products
View VIP Club product offers
View your orders
Track deliveries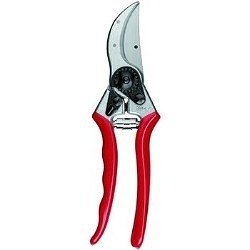 Win a pair of Felco 2 pruning secateurs worth £47.99!
This month, you could win a pair of Felco 2 secateurs, the most popular pruning shears we have available and recognised as one of the best garden secateurs in the UK. Make pruning a doddle with accurate, professional quality secateurs.
Lifetime guarantee

Aluminium handles and high quality steel blades

Cushion shock absorber for hand and wrist protection

Wire cutting notch and sap groove
The winner will be announced on the 31st of August.