Industry Insiders: Nymans
5 Minute Read
Nymans is a garden lover's home for all seasons, with rare and unusual plant collections, set around a romantic house and partial ruins. The comfortable, yet elegant, house reflects the personalities and stories of the talented Messel family.
Nymans is a grade II listed National Trust garden for all seasons and is set around a romantic house and ruins. Spring is a time of accelerated growth in the gardens at Nymans, when every day brings something fresh, something new to admire.
In spring see blossom, bulbs and a stunning collection of subtly fragranced magnolias. The Rose Garden, inspired by Maud Messel's 1920s design, is scented by hints of old-fashioned roses.
Dramatic shows of vibrant native tree colour in autumn precede winter's structural form, with pockets of perfumed daphne throughout the garden. Discover hidden corners through stone archways, walk along tree-lined avenues while surrounded by the lush countryside of the Sussex Weald.
We had an amazing opportunity to chat with Nymans' Propagator, Charlene Chick-Seward, who has been working at Nymans for 14 years after previously working in Brighton & Hove Council's City Park team. Read on to find out more about her role within the National Trust and how the horticulture team manage this incredible site!
When did your passion for horticulture begin?
"I have always been an outside type of person and after college I wasn't sure what I wanted to do, so took my time and got a job in order to save money and realised that I preferred spending time outside and started visiting more gardens around Sussex and growing what I could at home. I looked into careers in horticulture and found myself on the 2-year diploma at Plumpton college and I haven't looked back since."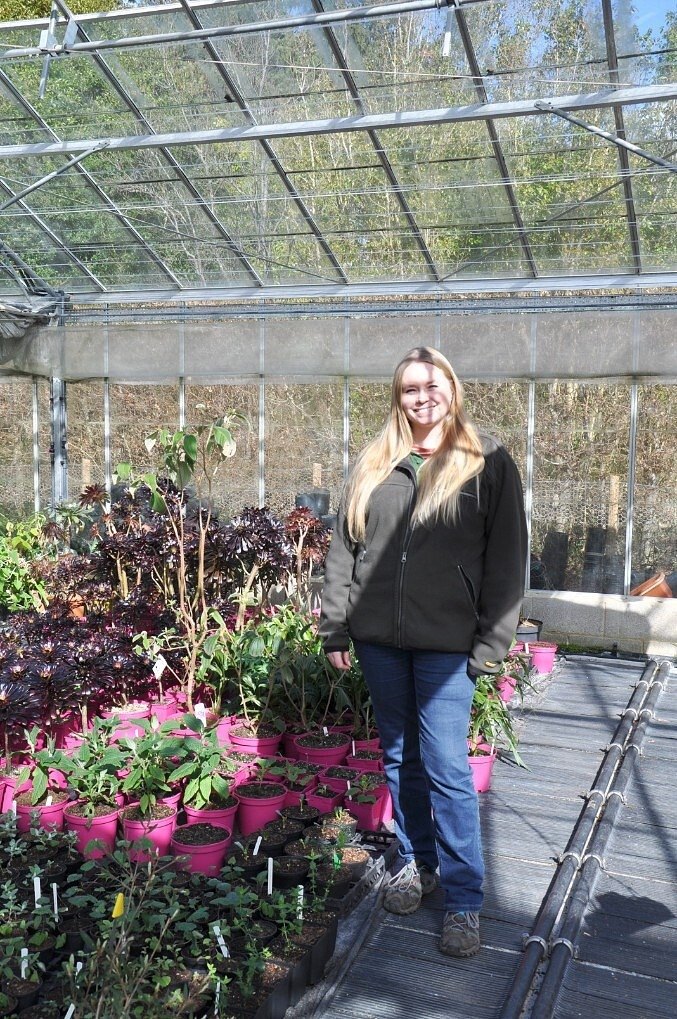 What does a typical day look like for you and the team at Nymans?

A typical working day runs from 8am to 4.30pm, but I am generally in earlier and leave later. I normally start on the computer checking emails, printing labels and making sure current plant recordings are up to date. I then spend time in the glasshouse and nursery area with or without my volunteers depending on what day it is. Typical jobs are picking and getting ready plants for sales, checking the watering and propagating for the garden team at Nymans with generally lots of moving around to make sure plants fit in the right growing space so we can keep production moving.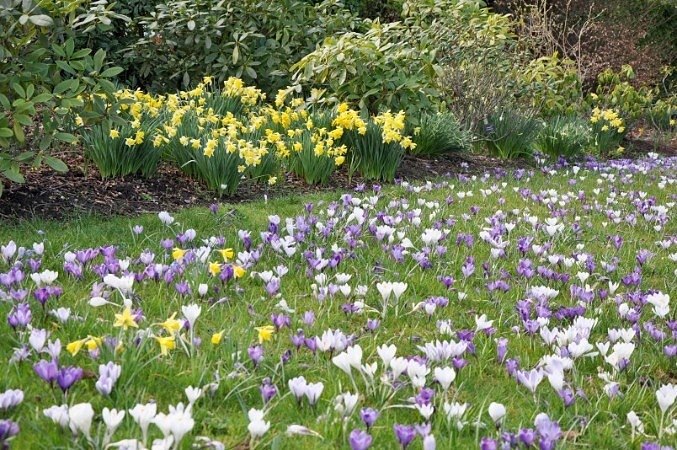 What do you love most about your work?

The variety of plants I get to work with and their history. Nymans has one of the most significant plant collections in the National Trust, so I feel lucky to get to work with those as a career.

Do you have any top tips for home gardeners on propagating?

My top tip is to get a heated propagator, it doesn't matter what size, but you will see a big improvement in the number and variety of plants you can produce yourself.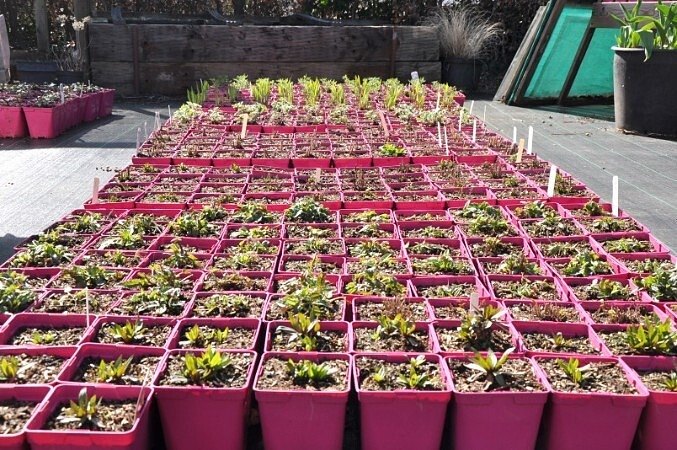 What is the best time of year to take plant cuttings?

Time of year depends on what you are taking cuttings of, we propagate lots of Salvia's. The best way to propagate Salvia's is from soft-wood cuttings in April, August and September, towards September the material will become more semi-ripe, but cuttings can be taken in the same way.

We use a peat-free propagation mix which is 70% coir and 30% perlite (Jiffy Longterm Propagation Mix) and a heated propagator at Nymans, which enables us to take the cuttings at many different times of the year, but for home propagation if you don't have a heater, stick to April, August and September as these are the best growing months for Salvia's.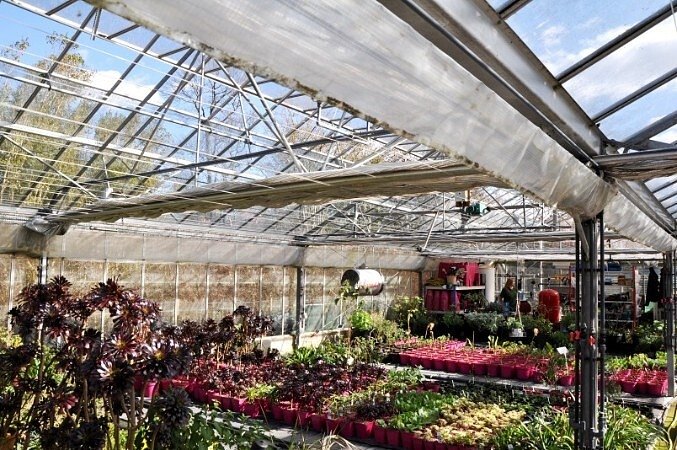 Do you have a favourite plant?

Prunus 'Tai-Haku' is my all-time favourite plant, it has a fantastic history and joyful to see out in Spring. I have even been to Japan during Hanami to see the flowering cherries and have become a bit obsessed with them.

What has been your greatest success in your career?

Having been at Nymans for 14 years I have had some great opportunities; but I think my greatest success is recording the past and present plantings at Nymans, being able to help tell the story of the plant collection and how it came to be is one of my favourite parts of my job. It also gives me a greater understanding of what's significant and why we should propagate it for the future. I have worked alongside many students helping them research the garden in order to create or bring back historic plantings, which has been extremely enjoyable.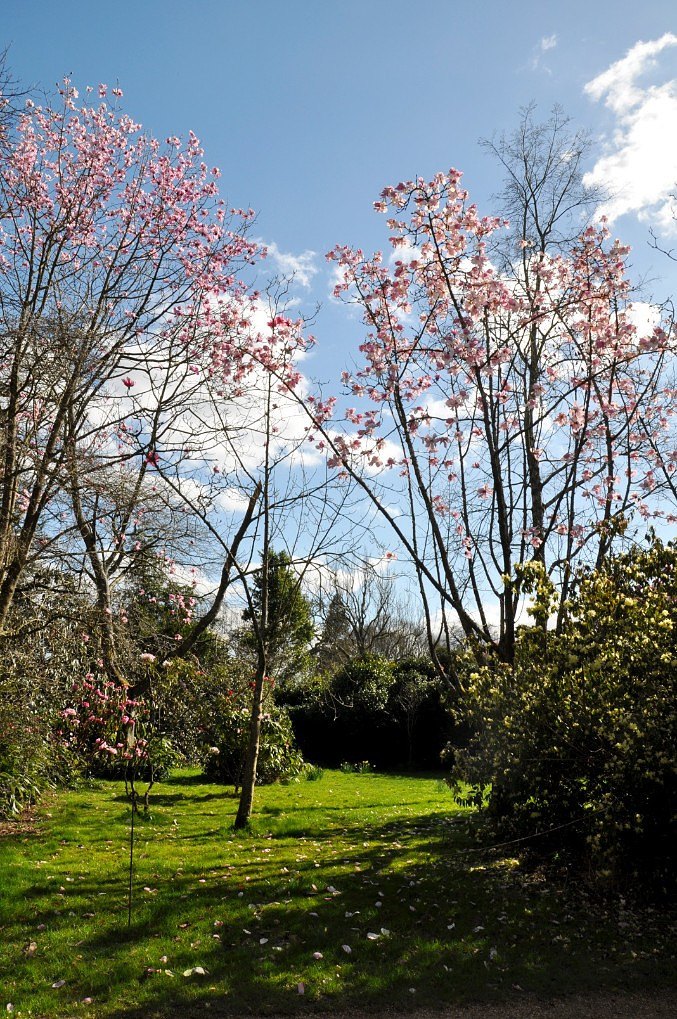 As a woman in horticulture, have you seen a rise in more women stepping into roles within horticulture?

I have certainly seen this in our industry and especially at Nymans, our past 8 students have all been very driven women, who have all gone on to have fantastic horticultural careers of which we are very proud of.

What is your go-to gardening product?

Snips – I am never without them as my most used tool. I use them for propagation, cutting back and shaping many different types of plants.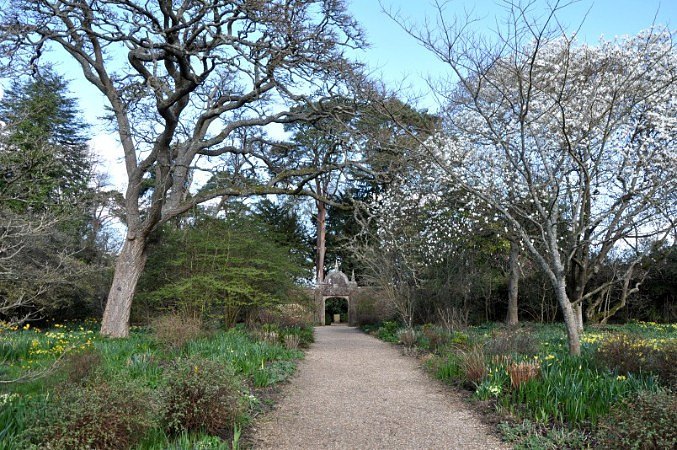 Do Nymans have any procedures in place regarding environmentally friendly products or practices?
At Nymans we are always trying to work with the environment in mind, in the nursery we use peat-free compost and use alternative methods of pest control. We have an Integrated Pest Management Programme from Fargro which runs from March-October, many of the bugs we use are easily available for home use, this means we don't use any harsh chemicals in the nursery.

What is your top gardening tip as a professional?

Research – This is one of the main tips I talk about when we run propagation workshops, to successfully propagate something we need to know where is came from and what conditions it grows best in. You can always pick up a propagation tip from someone who has tried growing that plant before so knowledge sharing communication can be one of our handiest tools.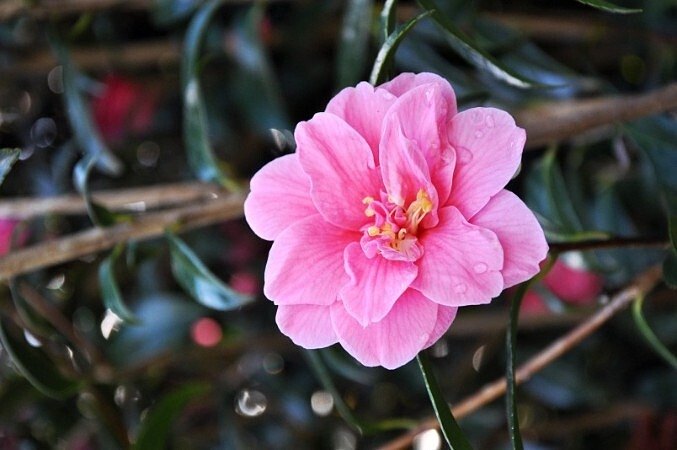 Images: Abbie Pearce on behalf of The Garden Superstore, 2022.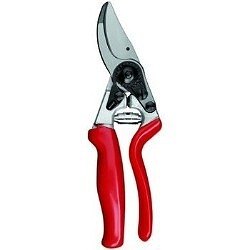 Secateurs and hand tools
Choose from our range of secateurs, pruners and pruning shears for your fruit, rose and general shrub pruning.
BUY NOW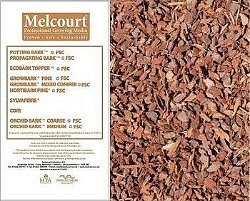 Melcourt Mature Pine Propagating Bark 60lt
Melcourt Propagating Bark is a pine bark mulch for propagation of new plant stock, mix with peat free compost for the best results. Coarse pine bark mulch helps reduce water-logging and the amount of weeding required.
BUY NOW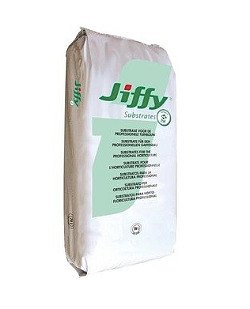 Jiffy Propagation Coir/Perlite 70/30 Mix 70lt

Coir and perlite mixes make the best seed compost for your garden seedlings. Perlite is recommended as a growing medium for seeds and cuttings as it provides aeration and speeds up propagation. Coir helps with water retention for healthy roots and is environmentally friendly as it is recycled from coconuts.
BUY NOW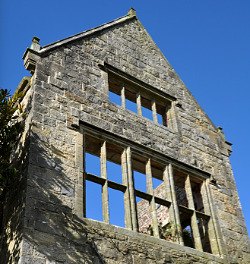 Plan your Nymans visit
Looking for a wonderful weekend activity? Why not pay Nymans a visit and get lost in their enchanting gardens.
Located in Handcross, a stones throw from Haywards Health in West Sussex, Nymans is easily accessible by car and public transport.
Find out how to get there, opening times and ticket prices, via the link below.
Comments (0)
No comments have been submitted yet.
Why not be the first to send us your thoughts
Leave A Comment
Thank you for your comments, they will appear shortly once approved.