INDUSTRY INSIDERS: Highclere Castle
15 Minute Read
In this edition of Industry Insiders, we spoke with Head Gardener Paul Barker for some expert tips on preparing the garden for spring and to find out a bit more about what is growing at Highclere Castle!
Set in the rolling landscape of
Hampshire
,
Highclere Castle
's first written records date back to 749 when an Anglo-Saxon King granted the estate to the Bishops of Winchester. Bishop William of Wykeham built a beautiful medieval palace and gardens in the park. Later on, the palace was rebuilt as
Highclere Place House
in 1679 when it was purchased by Sir Robert Sawyer, the direct ancestor of the current Earl of Carnarvon. In 1842, Sir Charles Barry, who also designed the
Houses of Parliament
, transformed
Highclere House
into the present day,
Highclere Castle
.
During the First World War,
Highclere Castle
was converted into a hospital for wounded soldiers run by the 5th Countess of Carnarvon. Throughout the Second World War,
Highclere Castle
was home to children evacuated from London. Not only is
Highclere Castle
home to Lord and Lady Carnarvon, but fans will also recognise it as a filming location for the popular tv drama,
Downton Abbey
which first aired in 2010.
We spoke with Paul Barker who has worked as the head gardener at
Highclare Castle
for the past nine years to find out more about these impressive grounds and what is in store for the grounds in 2021.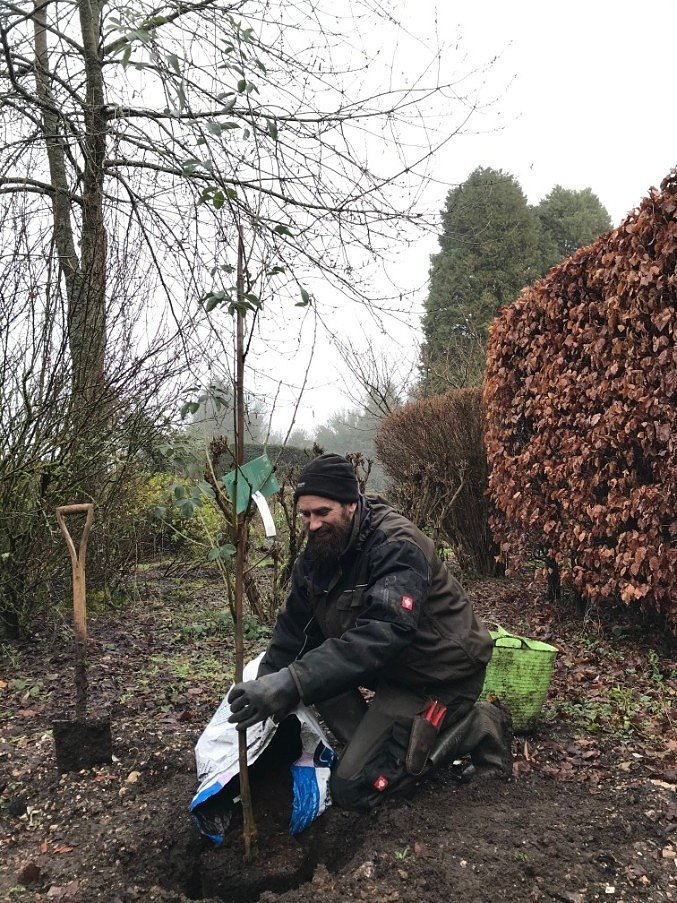 When and how did you get into horticulture?
I started my career in the conservation industry, working for the likes of the National Trust and local authorities. My horticultural interest started in the early 90s, when I worked on a small estate in West Sussex, for a retired Italian businessman. He was passionate about his horticulture, but unfortunately was suffering from Parkinson's disease, so I became his hands, and he was the start of my knowledge. I have stayed with horticulture ever since, working for a landscaper and tree nursery owner in Queenstown, New Zealand and then 16 years in the Channel Islands.

Here I had my own business for many years, followed by a position heading up the horticultural department for a large hospitality business. I was taking charge of teams for growing produce for their restaurants, routine garden maintenance and creating floral displays at all of their sites and businesses.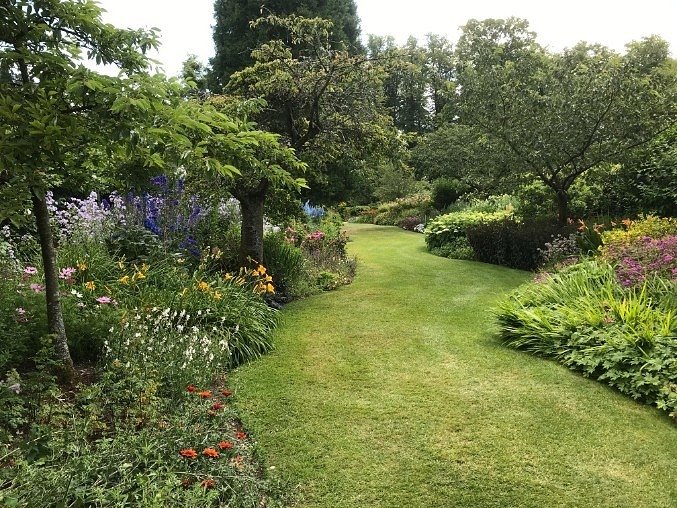 How long have you been working as the head gardener at Highclere Castle?
I returned with my family from the Channel Islands to fill this position at Highclere Castle in 2012.

What does a typical day look like for you at Highclere Castle?
It's difficult to say as we are always so busy, and of course, we are not living in normal times at the moment. When we are open to the public, our day always starts with us checking the plants and indoor displays in the castle, before the visitors start arriving.
I then have to prioritise the work between the
Greenhouse
production (which is mainly for the castle interior as we have to produce floral displays all year round), routine maintenance of roughly 50 acres and planting which is, of course, varied depending on the season. It's fair to say that with only a small team consisting of myself, 2 full-time assistants and an apprentice, we are constantly busy. I do also have the use of contractors; one is a regular and others are for when I need more specialist work to be completed, such as tree surgery.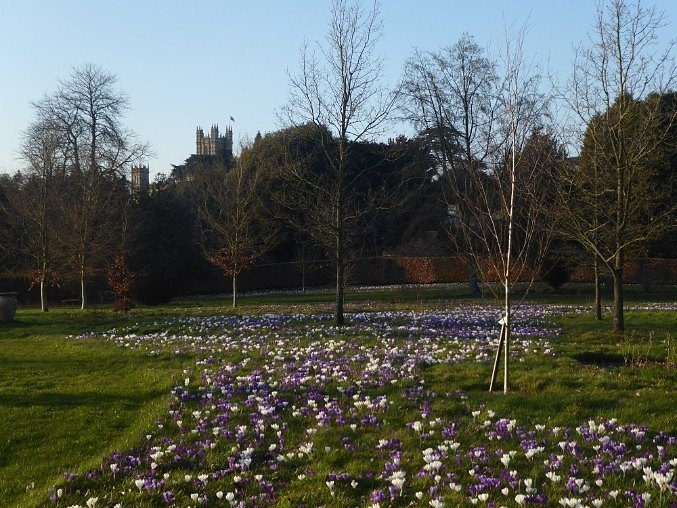 What has been your most rewarding project?
When I arrived, the Herbaceous borders were in some desperate need of loving and improvement. The borders in the Secret Garden were completely covered in Bindweed and were full of planting gaps. I have constantly year on year worked on these borders improving the
impoverished soil
and enhancing the planting displays to create a high standard garden, for the enjoyment of both the visitors to the castle and for Lord and Lady Carnarvon to enjoy privately.
The increased diversity in the Wild Flower Meadow is very rewarding. With improved management techniques, I have turned a meadow consisting of mainly Oxeye Daisies into a meadow with great variety including Yellow rattle and now increasing numbers of both Pyramid and Bee Orchids. It is also full of wildlife.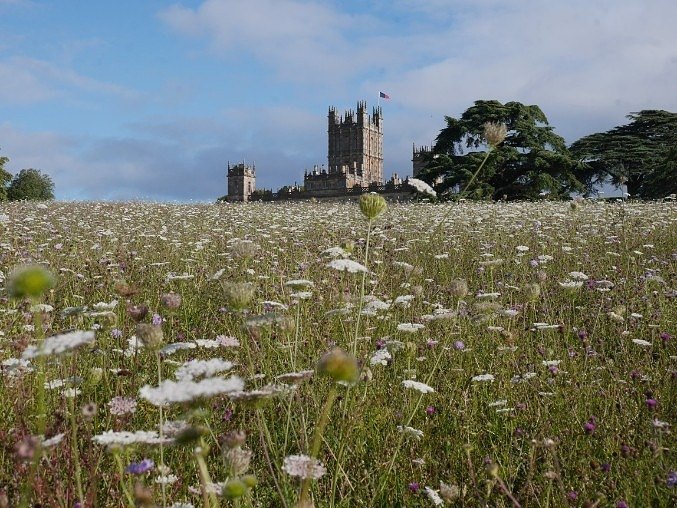 What do you enjoy most about the gardens at Highclere Castle?
I love the location and the setting. It's a beautiful estate that I love working on and I'm also fortunate to live on. My small team are brilliant, hardworking and share my enthusiasm for the gardens and with roughly 50 acres to look after, every day is a challenge, which I do enjoy!


What have you recently planted and will you have any new plants for 2021?
Sakura Cherry Tree Project; As part of a nationwide project organised by the UK Japanese embassy, we have planted 21 Japanese Flowering Cherry Trees. For Lady Carnarvon, we have dug and created a new circular rose bed in the middle of an existing Rose Arbour. We have planted 72 new roses and added perennials like Perovskia, Lavender and Rosemary.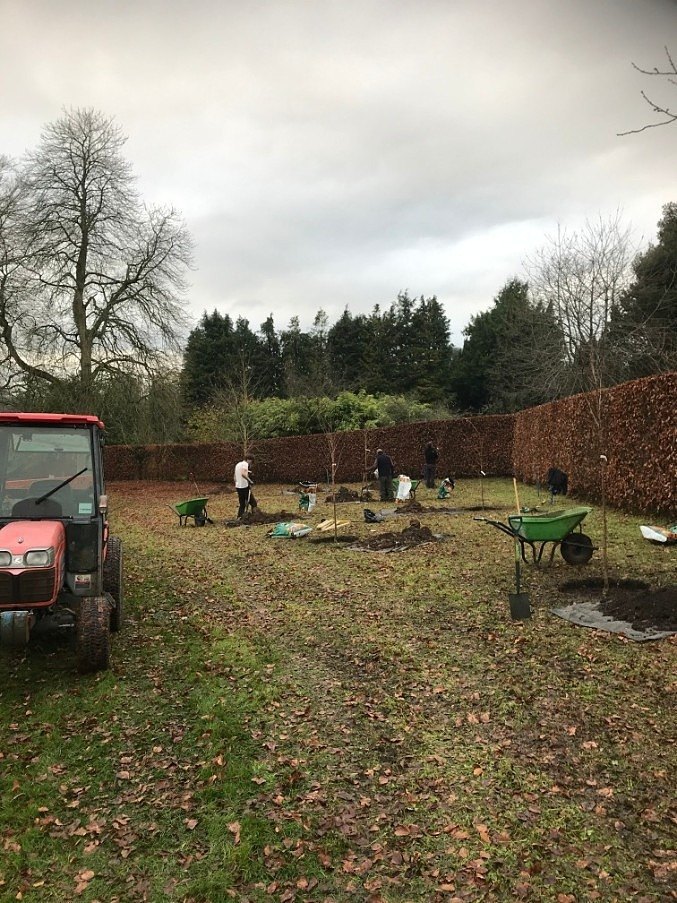 Do you have any tricks or top tips for preparing a garden for spring?
Thoroughly
weed
your beds and borders. In the winter you can access all the weeds closer to the middle of plants and shrubs that may have got missed when the borders are in full summer growth. Take the opportunity to remove perennial
weeds
particularly if you have problems with Bindweed. It's almost impossible to totally remove Bindweed but the more of its root that can be dug out of your borders and removed the better. It will at least reduce it.
Once dug and cut back, apply a layer of
mulch
to the borders. I am a fan of mushroom compost but this year I am using a
mulch
that is the by-product from the process of producing Bio-gas, I buy it straight from the producer and it consists of Rye, Maize and Sugar beet that has been added to the Anaerobic Digestor for 150+ days to produce Green renewable energy, both gas and electricity. This process kills all seed traces that might be found, leaving a product for
garden mulch.
Have a
plan
, but it is better to write or draw your plan in the
summer
and do the work or make the changes in the
winter
. In the summer months, you can see which plants are happy and which are not doing so well, for whatever reason. You can then decide what to change; it may even be that you just don't like a particular plant and wish to use something else. The problem is that by winter when the herbaceous plants have died back, it can become very difficult to remember which plant is which. Add photographs to your plan or just use canes to mark any plants that need changing or splitting.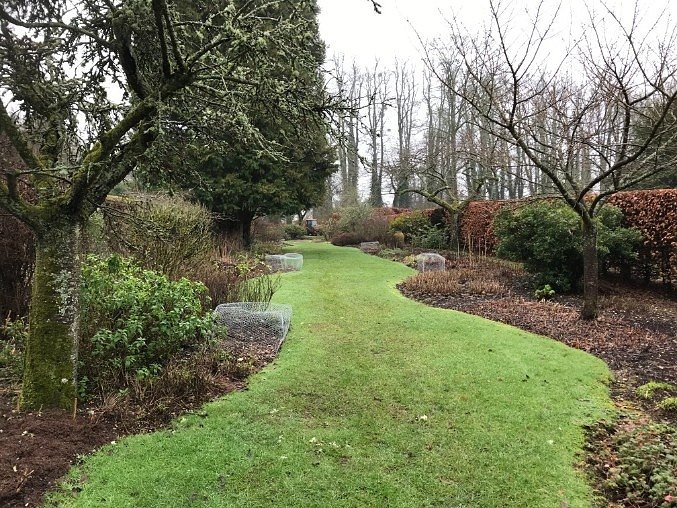 What advice would you give to a new gardener?
Play and experiment with sowing
seeds
and growing plants, flowers or veggies just for fun. Always take pride in your work, too!
Do you have any favourite go-to gardening products to use and why?SB Invigorator,
With regular application, it keeps plants healthy and healthy plants suffer from fewer problems. I am also liking the
DCM granular fertiliser
products, which I use for container top dressing and mixing in with our own
compost
mixes.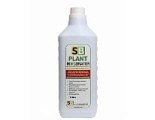 SB Plant Invigorator
SB Plant Invigorator is a natural pesticide made of environmentally friendly ingredients. Can be used for the control of aphids, blackfly, red spider mite, scale insects and mealybug. Wet the undersides of leaves where the aphids and crawlers tend to stay. You may dip smaller plants into the SB Plant Invigorator if there are aphids hiding in the flower buds.
SHOP NOW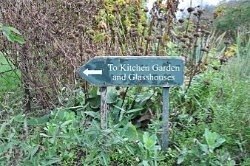 Industry Insiders: West Dean Gardens
In this edition of Industry Insiders, we met with Head Gardener Tom Brown to get some advice on winter gardening and to find out what will be growing at West Dean Gardens in 2021.
READ MORE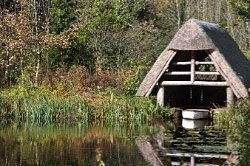 Industry Insiders: Arundel Castle Gardens
In this brand new instalment of Industry Insiders, we had the opportunity to explore the incredible gardens at Arundel Castle in West Sussex and got a behind the scenes look at the preparation that goes on during autumn in time for the tulip bonanza in spring!
READ MORE
Comments (2)
Really enjoy reading the articles from Industry Insiders and looking at the photos of related gardens which we've not visited - yet!!
Reply
---
The Garden Superstore
22/02/21
Thank you for your feedback Allan, we're pleased you enjoy these articles and that they inspire you to visit these wonderful gardens in future!
Happy gardening!
- The Garden Superstore
Reply
Leave A Comment
Thank you for your comments, they will appear shortly once approved.