5 Minute Read
Autumn is a wonderful time of year, with the previously lush foliage in the garden transitioning from green to orange, the clocks going back leading to longer nights and chillier temperatures.
While this season is all about preparation, tidying up and
tree planting
, there are still plenty of jobs to do, from harvesting the last of your summer vegetables at the beginning of the season to planting garlic sets and planning which
spring bulbs
to plant.
Let's take a look at some of the most important gardening jobs to ensure your garden is equipped for the colder weather ahead and looking its best!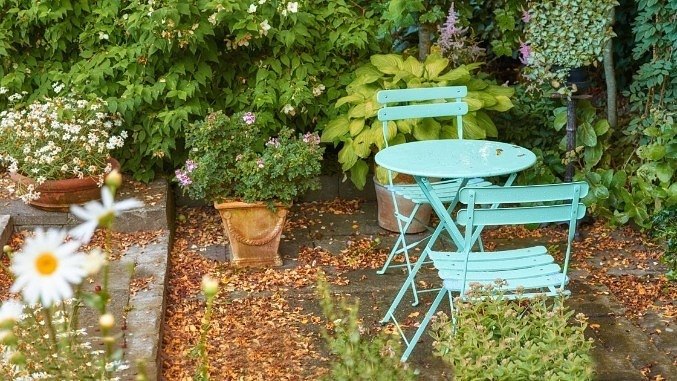 Composting
Compost is packed full of nutrient rich matter that is packed full goodness and creates a great source of food for the garden. Environmentally, composting reduces the amount of waste sent to landfill. Not only will you reduce your environmental footprint, you'll also save valuable resources and money that can benefit your garden at the
same time
!
Managing a compost heap is as easy as adding your food and garden waste too a prepared container. Plenty of items can be added to the heap, however there are few items you should avoid adding, such as meat and dairy products, citrus or onions.
To find out how to get started with composting, what you should and shouldn't add plus
FAQ's
, we've got a fully comprehensive guide that covers everything you need to know,
here
.
Composting tips:
If making a heap, start with plain old earth, you can dig the ground to force worms and manually add to your bin. You want to help those beneficial micro-organisms get to work as quickly as possible - alternatively you can purchase worms, which can be added to your bin.
Keep an eye on and turn your compost at least once a month (or more to speed the process up further). Turning is essential for aerating your compost to ensure it can fully break down.
It's important to not allow your compost site to sit in extreme temperatures or moisture zones.
Once the waste in your compost heap or bin starts to look and smell like earth, it's ready to be used!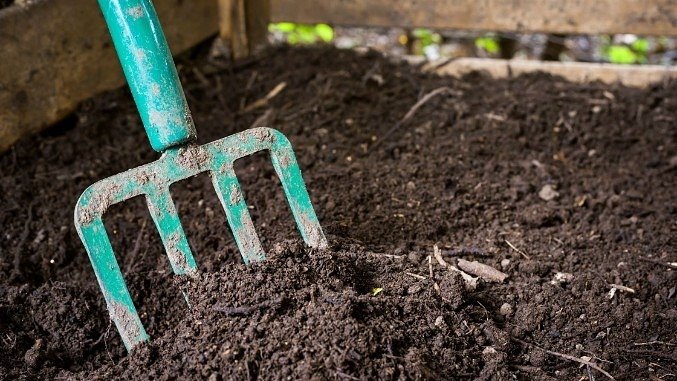 Tree planting
Tree planting season is recognised as best done between
October
to
April
when the soil is
moist
and the tree roots are dormant.
Tree planting tips:
Avoid planting in waterlogged ground or frozen soil and always make sure to assess the proximity to your home and local utility lines as to not cause any structural damage or block drains.
Make sure to ensure your new tree has the appropriateprotection, tree guards will protect the trunk from wildlife damage and stakes and ties will ensure your tree is supported correctly in high winds.
Pruning is essential in encouraging fruits and to shape your tree's new growth.
Make sure to water regularly instead of giving more water less often, under-watering causes drought stress because of the lack of water to the roots during drier months.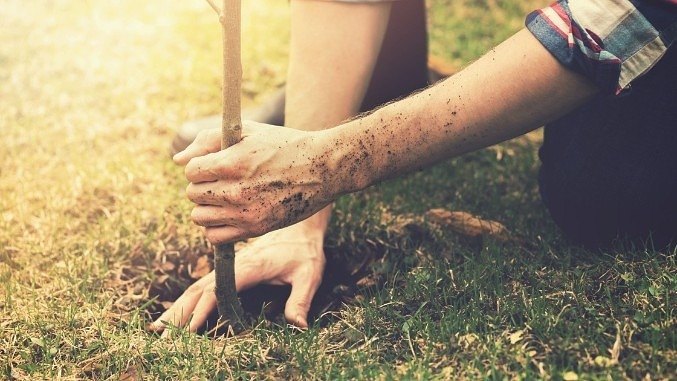 Pruning and shaping
Pruning
during milder weather is beneficial and plenty of plants will benefit from a cutback, make sure to check the pruning times for your plants, pruning lavender and rosemary now instead of in winter will yield better results next year.
For more information on pruning and some of our top tips,
click here
.
Top tips for pruning:
Work out where you are going to cut back before you make a start, once you make the cut you cannot stick the branch back on, it's better to be prepared before rushing in to cut back.
Improve air circulation and improve the sunlight conditions by thinning out congested stems in the centre of fruit bushes, etc.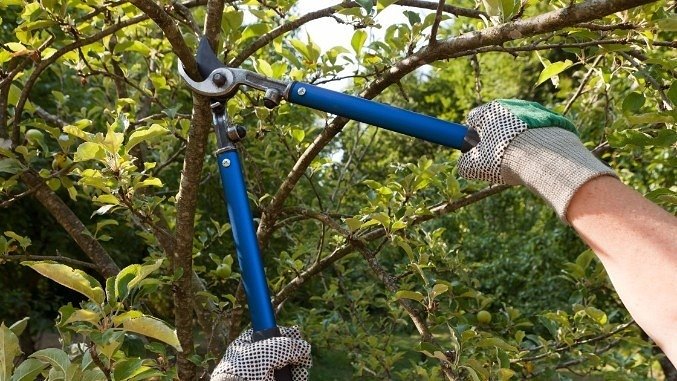 Maintenance and tidying

Raking
,
weeding
and clearing up the garden after summer is an important job for ensuring an abundant garden in the following spring, keep on top of raking leaves as they fall on the lawn, place these in black bin bags with a few air holes to make leaf mulch for future use, alternatively, some leaves (
always
check for disease!) can be shredded and added to your compost heap.
Once your lawn is free from leaves and debris, apply an
autumn fertiliser
and if needed, a
moss killer
to ensure your lawn has adequate access to nutrients throughout the colder months. Applying fertiliser now means a lush lawn in future.
Take a look at your beds, borders and areas that did well in the summer and how you'd like to plan for next year, planting a few bulbs here and there will ensure colour in the garden once spring and summer rolls around, or look at gaps and how you can add interest, such as adding stylish plant pots within your beds or giving a neglected corner of the garden a fresh look.
Top tips for a tidy garden:
Aeration is a great step in ensuring the longevity of your lawn. By aerating you are helping all future water and nutrients to strengthen your grasses root system. The upside of aeration also means your grass will have a better chance of surviving winters usual increased rain which leads to water-logging.
Now is the perfect time to clean and tidy the shed and have a clear out of anything you're not using and is taking up space. It's also worth inspecting your gardening tools to ensure they are in good condition.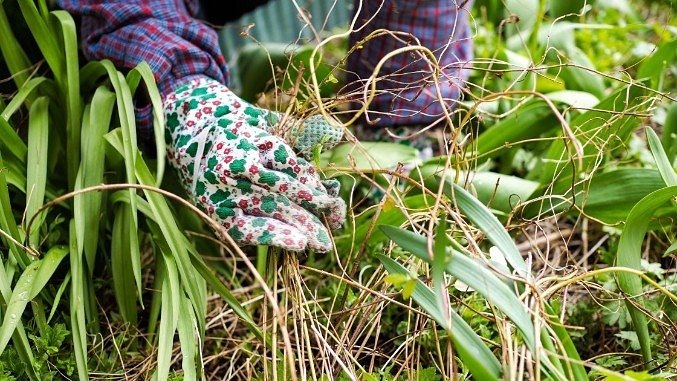 Protect plants from potential frost
Garden fleece
can be used to protect young shrubs, plants and sensitive flowering plants from frost, pests and other harmful conditions.
Fleecing
can also be used outdoors in the garden or allotment, with containers and in greenhouses. It effectively works as a blanket for plants in order to lock in warmth and moisture.
Bubble wrap also works well at protecting pots and keeping out any cold air, it's important to remove the coverings in milder weather to stop plants from sweating, so it's worth keeping an eye on your plants during changeable weather.
Top tips for protecting plants:
Remove protective fleece and coverings during mild weather to avoid plant damage and disease.
Rolls of horticultural fleecing last from season to season and can be used in autumn to protect from early frosts and during late spring frosts.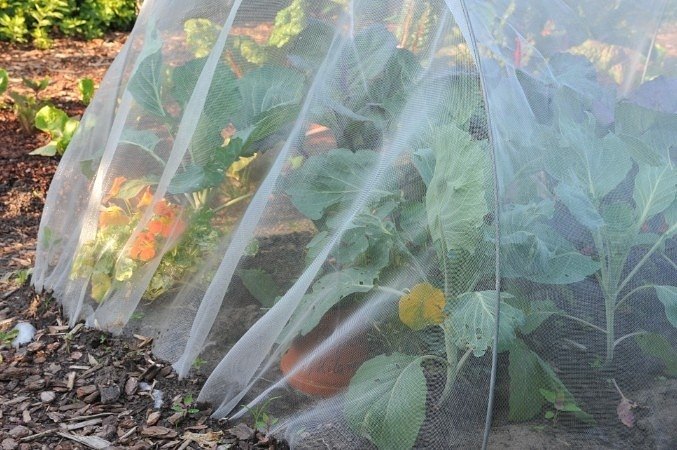 Autumn gardening essentials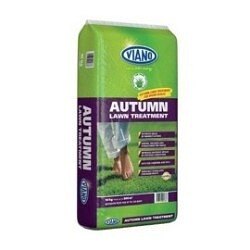 Autumn Lawn Fertiliser (Mo Bacter)
Autumn Lawn Treatment for autumn recovery, winter defence and spring health. Stimulates root growth and prepares the grass against adverse conditions such as stress, water-logging, snow or scarification, giving your lawn the best start in the spring.
BUY NOW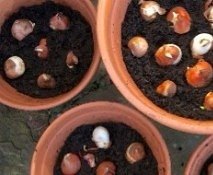 September gardening guide
A glorious month in the garden and a time for harvesting, September can be varied in terms of temperature, you may experience chilly mornings or nights but there is still a chance for some late summer warmth and sun.
find out more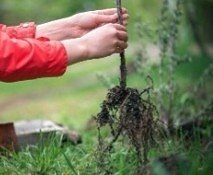 October gardening guide
With the dark nights getting longer and temperatures starting to take a turn, this is the month you'll notice the leaves turning from green to orange in preparation for autumn. It's worth keeping an eye on the forecast this month!
find out more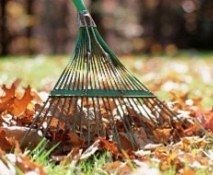 November gardening guide
November can be typically damp and windy but occasionally mild with a fair few days of autumnal sunshine - take full advantage of any bright, sunny days now so you can get ahead with preparing for winter.
find out more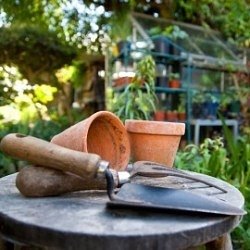 Advice & Inspiration
More information and advice from our shed, the place where you'll find great gardening advice and inspiration straight from the experts!
Find out more
Comments (0)
No comments have been submitted yet.
Why not be the first to send us your thoughts
Leave A Comment
Thank you for your comments, they will appear shortly once approved.